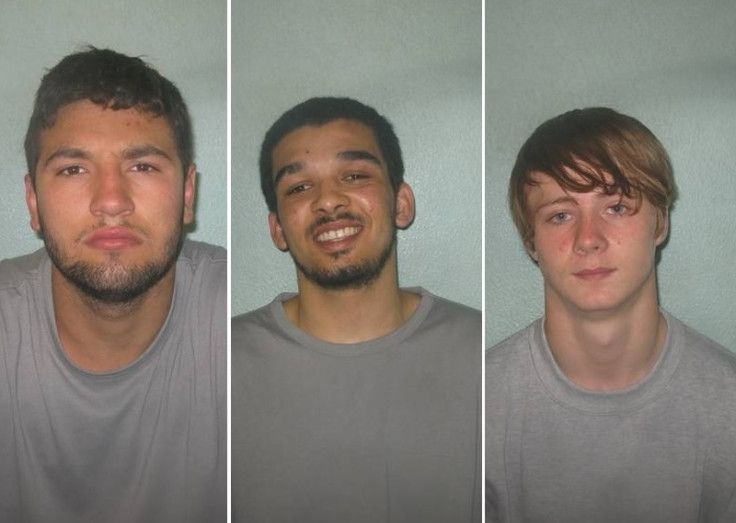 Everything in Hampstead Garden Suburb is an outward show of wealth because it is home to the rich and famous. The flash sports cars, the multi-million pound houses, the exquisitely expensive jewellery and designer watches. Hampstead, atop a hill in northwest London, glistens like a moneyed beacon over the city.
So it is no surprise that a judge would say the area's residents were targeted for their "outward show of wealth" by a black-clad gang of moped-riding hammer-wielding robbers, who terrorised Hampstead over several months in a series of violent smash and grabs.
This "campaign of robbery", said Judge David Richardson at Blackfriars Crown Court as he jailed three of the gang's members for a total of 23 years, left its victims traumatised, unable to leave the house, suffering from flashbacks and a loss of sleep.
The wealth for which they were targeted could not spare them the mental anguish in the aftermath of the violent robberies they had to endure and, in some cases, their young children had to watch.
Some Hampstead residents have gone into lockdown, the court heard. They have had created mini-fortresses, shielding their homes with powerful security fences, hooked up CCTV systems and hired a private militia of deadly ex-Ghurkas to patrol their streets.
According to the New Policy Institute thinktank, the wealthiest 10% of Londonders own 60% of all the city's assets. This gap is only widening – and in a close-quarters city like London, widening for all to see – as the rich grow wealthier and the rest watch their incomes fall.
It's no wonder many do not feel safe anymore and want to put up barriers behind which they can live, especially when they know they are walking targets for those like the Hampstead moped gang.
This is London's tale of two cities. A city of extreme inequality, where on one street there can be children living in harsh destitution while in another a penthoused billionaire oligarch drinks champagne from his balcony. Sometimes they collide.
Hampstead Garden Suburb
Hampstead Garden Suburb is, in many ways, an idyll. Prim local bye-laws keep the privy hedges pruned and the parks in bloom. Chipper neighbours smile and say hello to each other, like it's an English village in the East Sussex countryside.
The cafés serve skinny soy lattes and gluten-free cakes for customers weary from the morning's yoga session. Notable people and celebrities are drawn to the area, from Lord Justice Brian Leveson to Harry Styles to, until recently, Constantine II of Greece.
Locals glisten like tinselled Christmas trees as decorations hang from every limb and finger. But these aren't plastic baubles caked in glitter. These are the priceless rocks of Hatton Garden and the timeless timepieces of Geneva.
With wealth you can buy nice things like necklaces. And the wealthier you are, the more expensive the necklaces you can buy. Why buy a necklace and not show it off to your friends, family and neighbours by wearing it?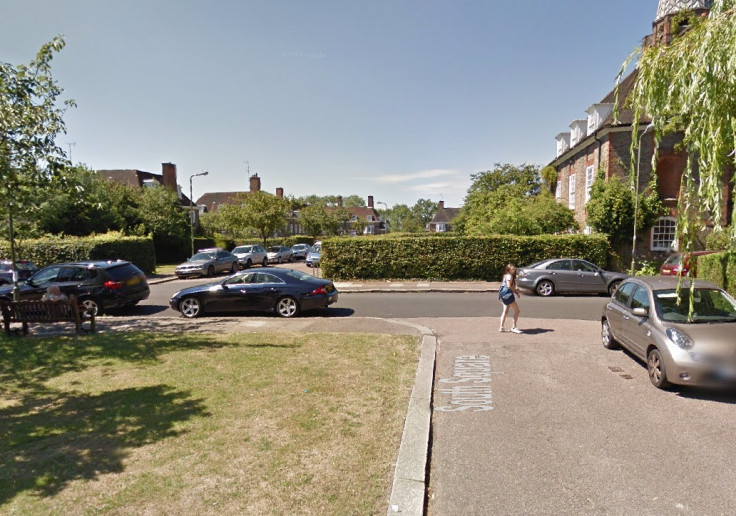 The problem is that it's not just these people who see the necklace. By wearing your wealth around your throat or on your wrist you end up an unwitting display model, a shop window on two legs, for cutpurses.
And none are wealthier, more bejewelled, or greater targeted by muggers than those in Hampstead's tree-lined inner city suburbia.
The area hasn't always been a hamlet for London's rich. It was originally the concept of Henrietta Barnett, a socially-minded philanthropist, in the early 20th century.
She raised the funds to buy the land off of Eton College, Britain's most famous public school, to save it from the regimented sprawl of cramped terraced housing that was marching out from the centre of London.
Instead she wanted to create an area washed with green spaces, houses of similar style but each with its own uniqueness, and where richer residents subsidised the rents of the poor as well as local amenities.
Barnett envisioned an English countryside village for all funded by the wealthy. A utopia blushing with flowers in the middle of the Big Smoke's smoggy industrial gruffness.
In 2014, much of the Suburb is the same as it was a century before. Its conservation area status has kept it a lustrously green and pleasant English land that William Blake would have been proud of. But over the years, the social vision went the same way as Henrietta. It died.
The story of Hampstead Garden Suburb is in some ways symbolic of the rest of London's housing market. The poor were gradually priced out by the bloating housing market, the financial power of which was unleashed by the liberalising former prime minister Margaret Thatcher in the 1980s.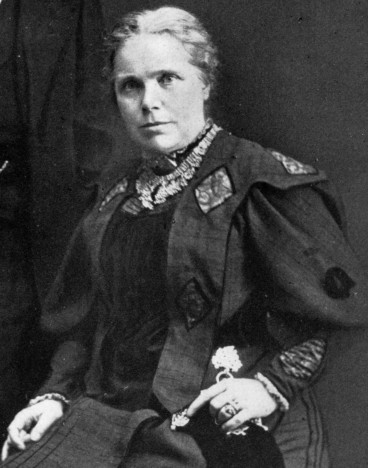 The Office for National Statistics (ONS) says the average price for a property in the whole of the UK is £272,000. When you take out London and the south east, where prices are particularly high, it is £208,000.
According to Rightmove, the average price of a property in the Hampstead area is £1.26m. One mansion for sale in the Suburb is going for £35m. It has nine bedrooms, a swimming pool and, perhaps most importantly, "imposing private gates".
And that is why its moneyed residents are being targeted in a months-long spate of dozens of robberies and burglaries.
Data from Moneysupermarket.com shows Hampstead Garden Suburb has the fifth highest claims of all areas in the UK for burglaries, with a rate of 34.5 per 1,000 homes.
Home Office crime data shows there were 174 burglaries between May 2013 and April 2014 in Hampstead Garden Suburb.
Of those, 77 have seen the police investigation completed but with no suspect identified. One hundred and two are still under investigation. Just one offender was sent to prison.
Another was charged as part of a separate case. One defendant was found not guilty, while there was no court result available for the other.
Going by the Home Office sanctions detection rate – the portion of crimes ending in a punishment – the national average for burglaries is 16%.
Removing the ongoing investigations from the figures for Hampstead Garden Suburb, the rate for this area specifically is just 4% - far worse than the national average.
It's the same story with robberies. At the national level, the sanctions detection rate is 21%. For Hampstead Garden Suburb, it's just 9%.
That the moped robbers were caught and convicted was something of an anomaly and so not entirely reassuring for Hampstead residents.
Twelve robberies
It was a warm spring evening on 11 April, 2014. A wealthy businessman in his mid-fifties was sweeping the driveway outside his £2m home near Hampstead Heath. Then they descended.
Four people on two mopeds rode up to his drive. They attacked him with a claw hammer, one lunging at him with the weapon as another wrested the £60,000 Ferrari watch from his wrist as he tried in vain to fight them back with his broom. They also got rings worth and a bracelet worth several thousand more.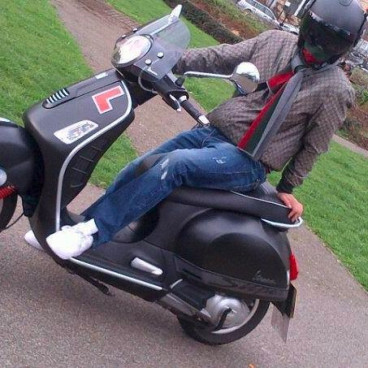 Once they had their loot, the gang jumped back onto their two bikes and sped off as their shaken victim, who had wanted to remain anonymous for fear of reprisals, closed his security gates and retreated inside his home.
This was just the second of what would be 12 robberies by the gang before they were caught by police.
In the first on March 5, a man was attacked as he got out of his Bentley. He was hit repeatedly with a hammer by the attacker, who threatened to smash his kneecaps unless he handed over his expensive watch.
Rolex and Cartier watches, thousands of pounds in cash, designer purses and jewellery were all snatched by the robbers. The total value of their haul topped £100,000.
Most of the victims were targeted on the driveways of their own homes. The moped gang would approach as they parked up, threatening the victim with a hammer and sometimes smashing the windows of the vehicle to intimidate them or snatch belongings from the seats.
Another incident happened near a park as two parents put their four and seven-year-old children into the car after a trip to the nearby park.
Three robbers on two mopeds approached and demanded their watches and other items, smashing the passenger window of the car with a claw hammer in front of the young children.
The mother said in a victim impact assessment her watch was worth £24,000 and a gift from a sister-in-law who later died of breast cancer, adding she knows she will never get it back. Moreover, her two children are afraid to go near the park and seize up with fear every time they hear a motorbike.
A nine-year-old daughter of a victim, who witnessed the robbery of her mother, wrote a distressing poem about it. The poem, Down From My Eyes Run 100 Tears, spoke of "fear" at the screeching noise of the motorbikes and asked: "How can someone do something like this to someone so kind?"
The judge said the robberies had "life changing" consequences for their victims, adding they "will never forget what happened to them".
Audacious
"It's just audacious really, that you think you can ride a motorcycle into somebody's front door and push in," David Smith told IBTimes UK in the summer of 2014, before the robbers were caught.
Smith is the chairman of LCS, a security firm hired by around 500 of the households in Hampstead Garden Suburb to give the residents peace of mind, especially at a time when the police force is cutting back because of public sector austerity.
Uniformed and in marked cars, his team patrol the area 24/7. It offers a meet and greet service for those coming home, who can call ahead and be escorted from pavement to front door by an LCS officer.
"A lot of the houses, whilst they're very expensive, don't actually have off-street parking," Smith said.
"So people are vulnerable between car and home. The meet and greet service has proved very popular because people say 'I'll be home in ten minutes' and one of our guys will round and be there waiting to see them safely into their home."
The patrols are alerted when a burglar alarm goes off, allowing them to respond straight away. They inspect properties when the residents are away.
LCS even shares its intelligence with the police. Every suspicious individual, every suspicious vehicle, every suspicious incident – all logged and handed to the police.
Though Smith says LCS has not seen a significant increase in demand following the moped robberies, the firm has picked up a couple of extra clients and he says such incidents raise security concerns among residents.
Isolated incidents
For some residents, the moped gang wasn't a big concern.
"I have to say that no one has really mentioned it to me," Terry Brooks, the editor of Suburb News who has lived in the area for over 50 years, told IBTimes UK during the spate of robberies.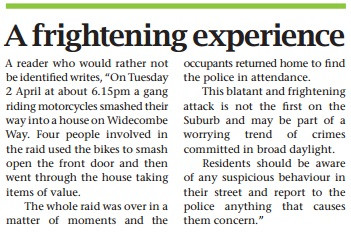 "It's not as if I've been getting any emails or letters about it really. I think it's just a few isolated incidents that make good press.
"I think probably it concerns people more in the parts of the suburb where there are some very, very large houses and people have very expensive cars. I think it happens more in those parts of the suburb, although not exclusively."
Brooks said he doesn't go around worrying about crime because we live history's safest period. Some residents, he adds, seem "perpetually concerned" about crime.
"I know from reading on our email forum that there are some people for whom anybody hanging around on a corner is a potential criminal," he said.
'Worthy of scum'
The gang had grown with confidence towards the end of their robbery spree, said the Metropolitan Police. They began to widen their target area and even robbed someone at a BP garage forecourt.
By June 20, that confidence had turned hubristic. It was their final attack. On St John's Wood Road in NW11, they rode up to a woman who was getting out of her car, snatching her watch and handbag, before fleeing the scene.
Witnesses later reported seeing a black-clad group on mopeds, hanging around the streets and driving on the pavements. They looked suspicious. Those suspicions were correct and the police began covertly tailing them.
They were Corrie Moroney, 23, Ellis Parkinson, 21, and Alan Fitzgerald, 20, all from Islington, a borough with a sharp contrast of wealth and poverty, less than three miles from Hampstead Garden Suburb. Moroney had been involved in 12 of the robberies, Parkinson seven, and Fitzgerald only the final one.
Police swooped. They said Parkinson was arrested at his address in Tollington Road, N7 while Fitzgerald and Moroney were arrested after officers followed them to Moroney's address in Wedmore Street, N19. In all three arrests, police had to chase the suspects.
The Met said it caught the three gang members after a targeted police operation by officers from the Flying Squad, who had studied numerous pieces of CCTV and collated witness reports.
Moroney had attempted to destroy a SIM when he was caught and had asked the arresting officers if he would get a lower sentence for admitting what he had done.
When Moroney's defence asked for some lenience owing to his learning difficulties and ADHD, the judge cited these facts as evidence that he was "streetwise" enough to know what he was doing.
All three had expressed remorse for their actions. Parkinson had said in a statement to the court that he thought what he had done was "worthy of scum" and would use prison to turn his life around. Moroney was jailed for 11 years, Parkinson for eight and Fitzgerald for four.
"I am very pleased with the sentencing and that three dangerous violent offenders have been caught," said Detective Sergeant Gail Lilley from the Serious & Organised Crime Command.
"This success would not have been possible without the determination and detective ability of all concerned. The sentencing sends a clear message to those involved in street robberies that they face a lengthy custodial sentence."
Others were known to have been involved with the gang and the police investigation is ongoing. They continue to appeal for witnesses. And Hampstead's rich will continue to build their security fences.