Violent robbers wielded an axe and a sledgehammer during a bungled daylight raid at a luxury London watch shop.
Six men on mopeds rammed Watches of Switzerland's front door with the moped before beating it with a sledgehammer and an axe. It was also reported that one suspect had a handgun in his possession.
One of the suspects sprayed a noxious liquid, believed to be ammonia, over a security guard, leaving him with life changing injuries.
The attempted New Bond Street raid happened at approximately 11.05am on March 17 when six males in helmets sped on mopeds south from Oxford Street towards the Watches of Switzerland shop.
Pedestrians were forced to jump out of the way as one of the mopeds rode on the pavement towards the shop while the other two crossed onto the pavement when they reached the junction with Derring Street.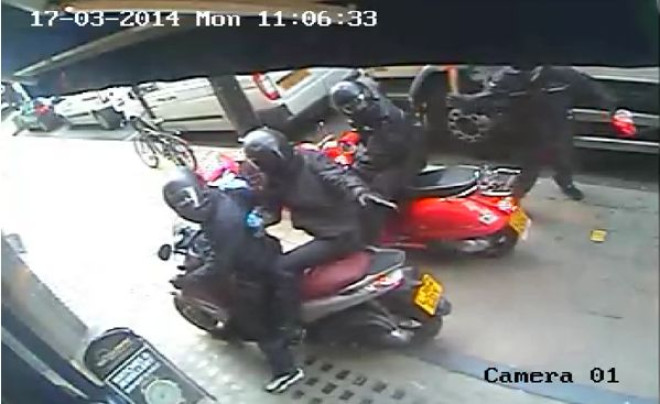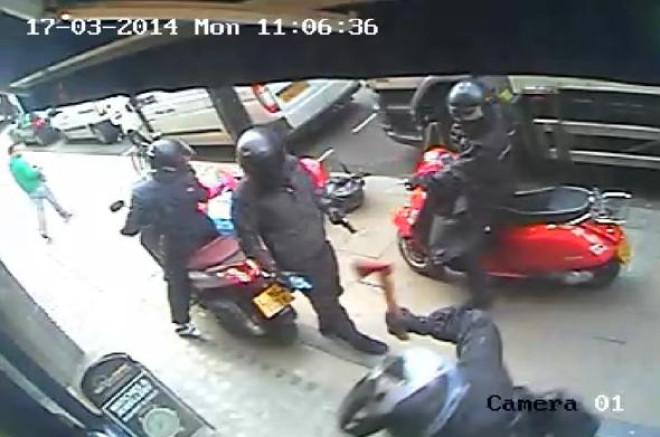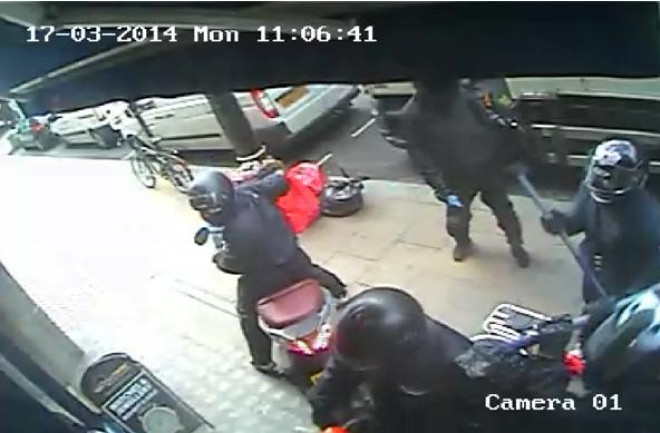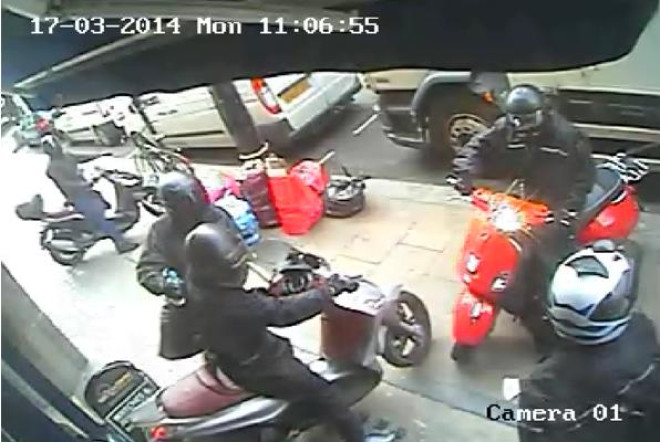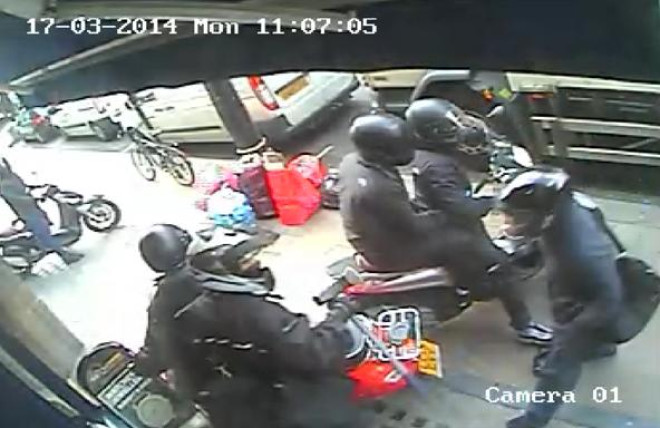 Staff inside the shop, which sells high-end time pieces including Patek Philippe, Rolex and Cartier, managed to operate the security shutters and the gang fled on the mopeds, nearly knocking over a member of public.
Nothing was stolen but the property was damaged and the security guard remains in hospital.
The attempted robbery is being investigated by Flying Squad officers based at Putney.
Anyone with information should call police on 020 8785 8655 or to remain anonymous call Crimestoppers on 0800 555 111.