The son of terrorist Osama bin Laden has made once again headlines after calling on fellow Muslims around the world to avenge his father's death and rise up against the West.
Hamza bin Laden, the spokesperson for terror group Al-Qaeda (AQ), praised his father for his efforts to "revive the spirit of Jihad", defeat the Soviet Union and "rub America's nose in dust and strike at its very heart".
When Osama bin Laden headed AQ, the group was held responsible for the 9/11 attacks that killed nearly 3,000 people in the US.
AQ is now preparing to regain the title of most powerful Sunni group as its rival, the Islamic State (Isis), is weakening. Having emerged in 2014, Isis is losing both territories and fighters due to multinational operations in Syria and Iraq.
Who is Hamza bin Laden?
Hamza, believed to be in his late 20s, appeared in AQ propaganda videos when he was still a teenager.
He has been known to intelligence services in Western countries for years.
In 2005, he appeared in an AQ propaganda video, The Mujahideen of Waziristan, showing militants assaulting Pakistani forces.
A few years later, then Conservative MP Patrick Mercer labelled him as the"Crown Prince of Terror", a nickname that would stick with the young militant. Mercer made the remark after a poem attributed to Hamza surfaced calling for attacks on America, Britain, France and Denmark.
Hamza was originally believed to have been killed along with his father during a raid at bin Laden's Abbotabad compound in Pakistan in 2011. It later emerged that the dead family member was his brother Khalid and Hamza was not in the compound at the time.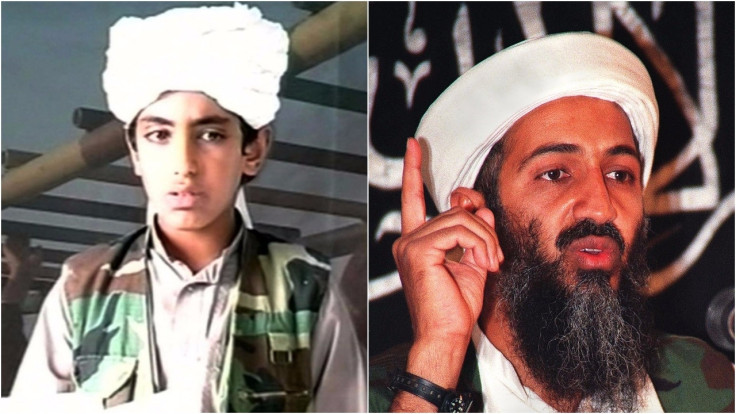 He made headlines worldwide again when he was officially announced by AQ leader, Ayman al-Zawahiri, as a member of the terror group in 2015.
He has released recordings calling for attacks against the West ever since.
In January this year, Hamza was officially designated by the US as a terrorist as he was "actively engaged" in terrorist activities.
A few months later, UK special forces were reportedly flown to Syria on a covert mission to find Hamza and those hiding him.
Videos and pictures of Hamza, with the exception of when he was a child, are rare. However, the CIA released footage of his wedding earlier this month, as part of thousands of files that were made public years after being recovered in the Abbotabad raid.
Feared terrorist, or a 'good PR'?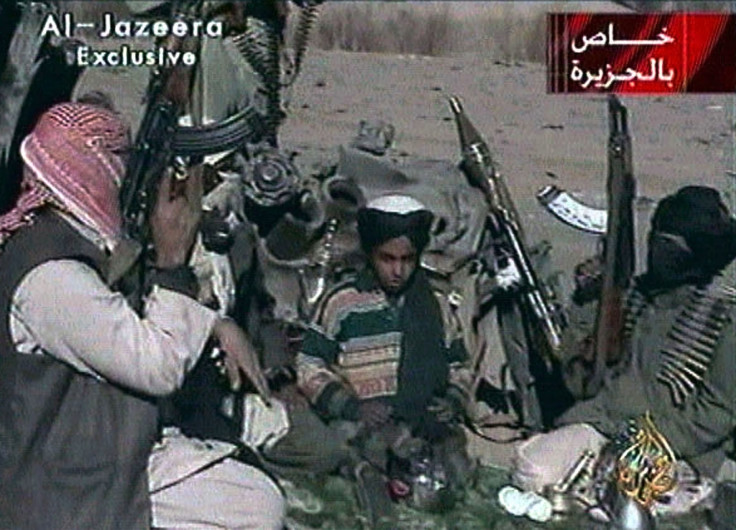 Some have speculated on whether Hamza actually retains any power within AQ, or is simply the group's mouthpiece.
"Hamza is one of the 24 sons of Osama Ben Laden. What makes him so special? Hamza is a kind of artificial product made by AQ with the clear aim of reinforce the propaganda side of the group. You know, the son of the father, the messiah," Andrés Ortiz Moyano, journalist and writer specialising in jihadism and propaganda, told IBTimes UK.
"Hamza represents the rise of new global jihadism but Al Zawahiri and his close team of collaborators have real power in AQ."
Counter-terrorism expert David Otto told IBTimes UK that Hamza's image is being exploited by the group as he is the son of the former leader.
"Hamza Bin laden has been highly protected and groomed by AQ leaders to succeed his father," he said.
"Hamza may not have the same command of authority like his father but he is a direct blood lineage and he would serve the purpose of bringing AQ back on the global scene at a time when Isil is collapsing.
"AQ is taking advantage of this moment of relapse from Isil to put forward Hamza Bin Laden as the heir of his father and perhaps the symbolic leader of AQ. But he may not be in control just yet even though he has the age of maturity."
Does Hamza have links with Iran?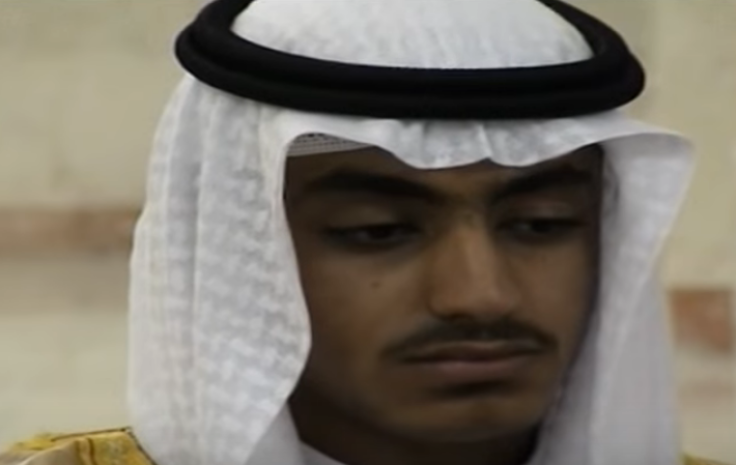 Some analysts have suggested that Hamza's wedding video was recorded in Iran. The terrorist is believed to have spent eight years under home arrest in the Shia Islamic Republic.
Hamza's whereabouts are not clear, but some believe he could be still in Iran, a belief reinforced by CIA documents showing alleged links between Iran and AQ.
The documents revealed that Iran offered AQ help in the form of "money, arms" and "training in Hezbollah camps in Lebanon, in exchange for striking American interests in Saudi Arabia and the Gulf".
US officials described the released documents as "evidence of Iran's support of al-Qaeda's war with the US".
Otto said: "There exists an inherent hatred between Shia-majority Iran, its arch-rival in the region Saudi Arabia and the US. For Iran, directly or indirectly aligning with Sunni AQ is a strategy of interest rather than ideology. It is the old tactics of 'my enemy's enemy is my friend' for now.
According to Otto, Iran's alleged support of AQ could further excerbate tensions in the region and relations with the US, which recently refused to recertify a nuclear deal, angering Tehran.
No- one has concrete proof of guilt but there is bad blood between Iran , US , Saudi Arabia and Israel, made worse by the recent shaky nuclear deal. Things are fallingapart.
According to Moyano, whether Hamza is in Iran or not is irrelivant for the current geo-political situation.
"The US-Iran conflict is much deeper than Hamza could affect," he said.