Hands Up, Walk Out: Ferguson protesters stage mass die-ins across the US
Protesters across the US walked off their jobs or out of classes in support of the Ferguson protesters. The "Hands Up Walk Out" campaign saw protesters raise their hands and stage mass "die-ins" in cities across the country, including St Louis, New York, Los Angeles, Boston and Washington DC.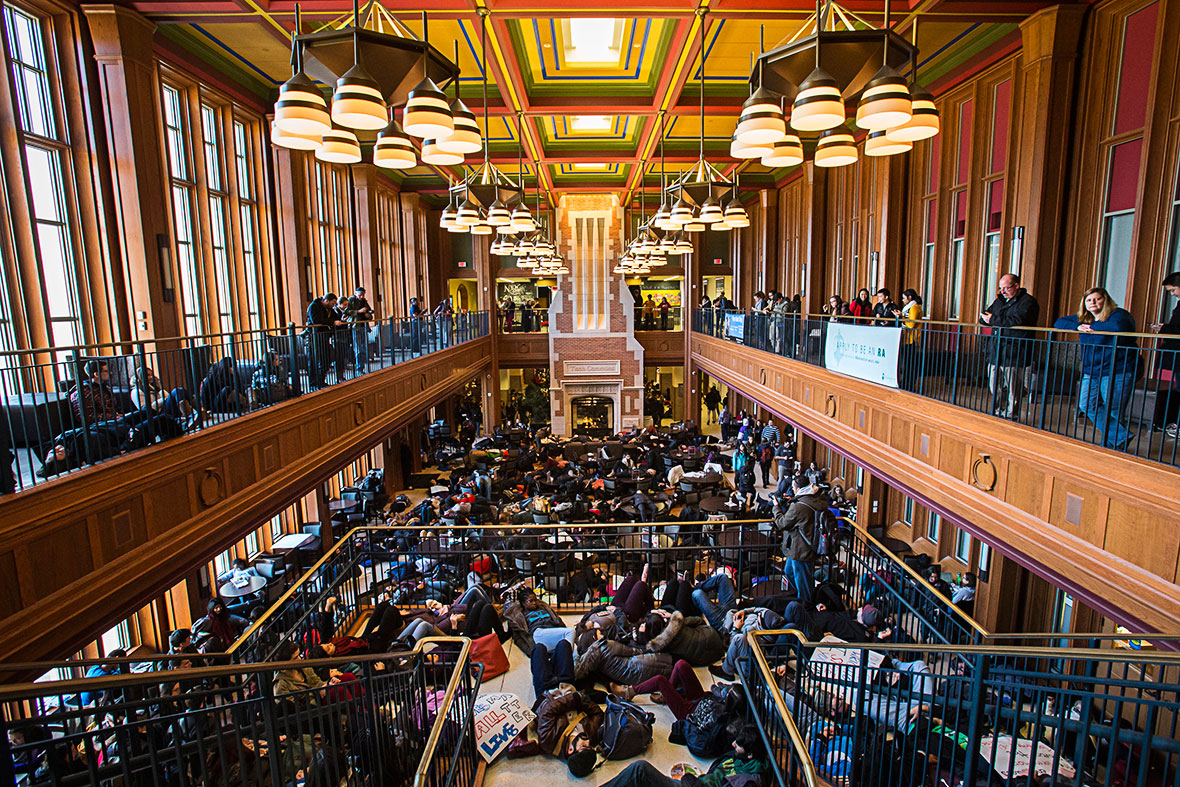 The walkouts came a week after a grand jury decided not to indict white Ferguson police officer Darren Wilson in the August shooting death of 18-year-old Michael Brown, who was unarmed and black.
The case spawned sometimes violent protests, often with demands that Wilson face charges. Wilson has resigned from the police force.
The raised hands gesture has come to symbolise a movement, even though witnesses offered conflicting accounts of whether Brown had his hands up in surrender when he was killed by Wilson.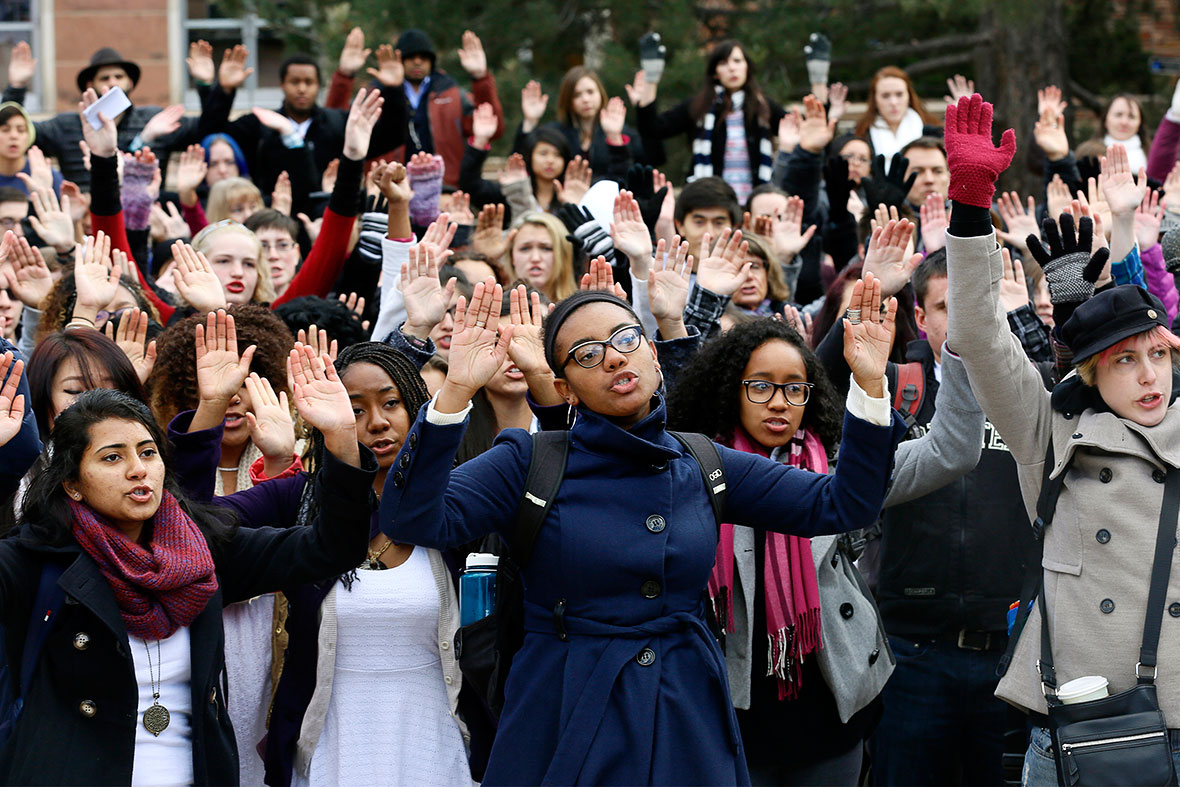 Although President Barack Obama has stayed away from Ferguson, the civil rights upheaval has drawn the White House's attention. He has asked federal agencies for concrete recommendations to ensure the US isn't building a "militarised culture" within police departments.
© Copyright IBTimes 2023. All rights reserved.