Black Lives Matter: Ferguson protests in Oakland, New York and Other US Cities
Thousands of people rallied in US cities including Los Angeles and New York to protest against a grand jury's decision not to indict a white police officer who killed a black 18-year-old in Ferguson, Missouri.
They led marches, waved signs reading "black lives matter" and shouted chants of "hands up, don't shoot," the refrain that has become a rallying cry in protests over police killings across the US.
The most disruptive demonstrations were in Oakland, California, where protesters flooded the lanes of freeways with their hands raised in the air.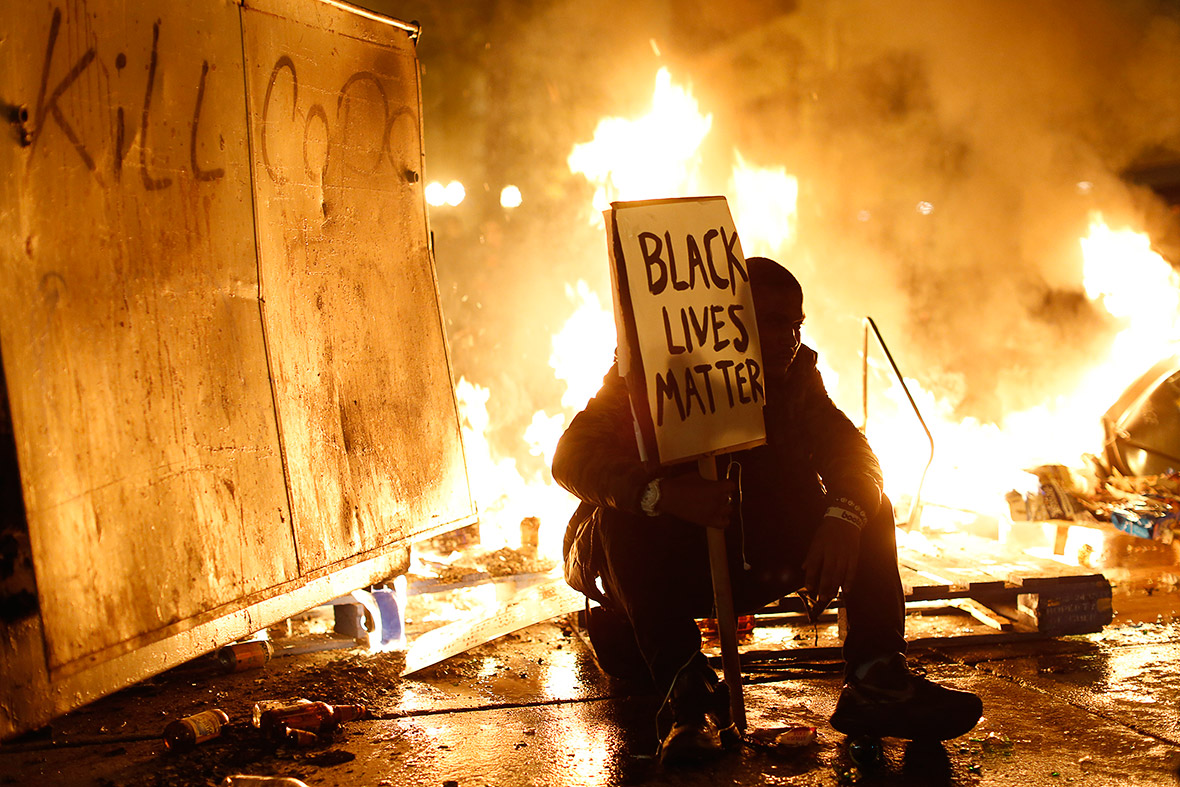 In New York City, the family of Eric Garner, a black man killed by a police chokehold earlier this year, joined civil rights leader Reverend Al Sharpton at a speech in Harlem lamenting the grand jury's decision.
Later, several hundred people who had gathered in Manhattan's Union Square marched peacefully to Times Square.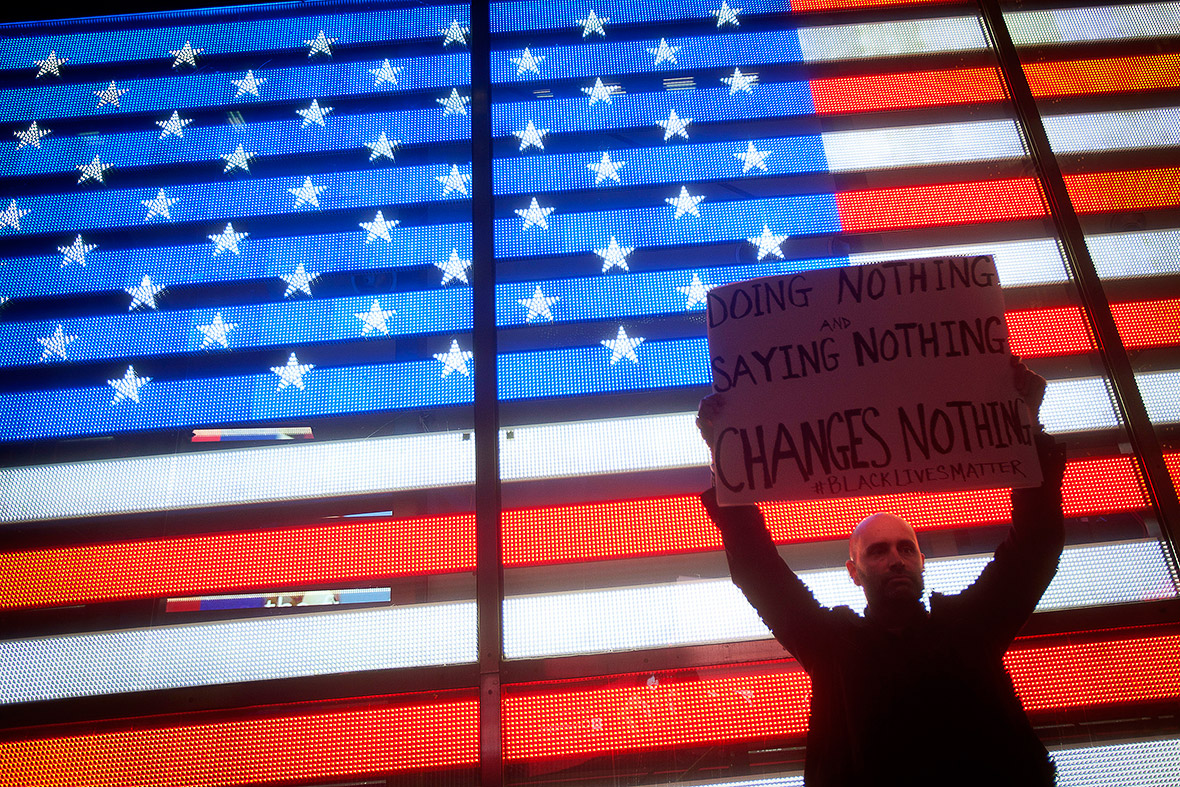 In Los Angeles, which was rocked by riots in 1992 after the acquittal of police officers in the videotaped beating of Rodney King, police officers were told to remain on duty until released by their supervisors.
About 100 people gathered in Leimert Park, and a group of religious leaders held a small news conference demanding changes in police policies.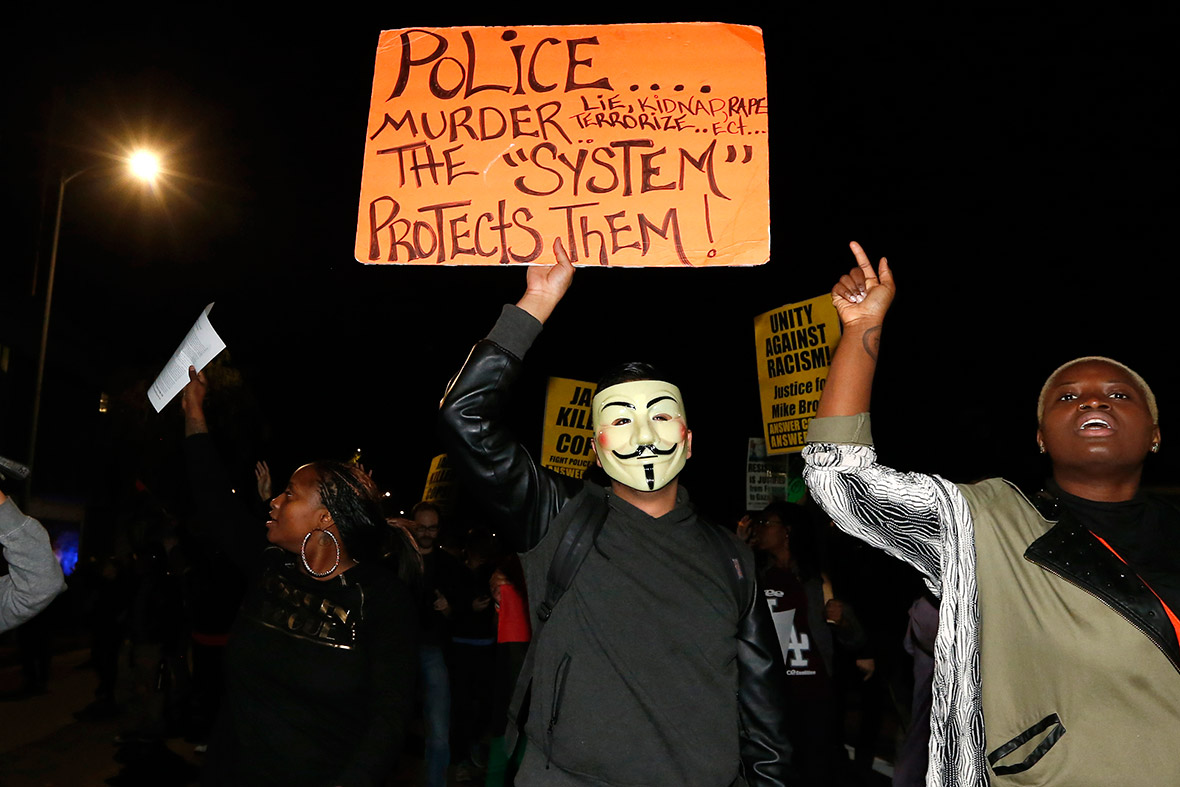 In Seattle, marching demonstrators stopped periodically to sit or lie down in city intersections, blocking traffic before moving on, as dozens of police officers watched.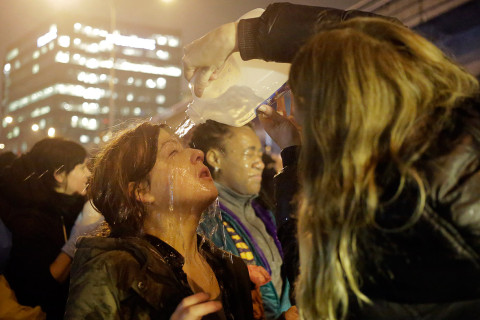 In Washington, people held up signs and chanted "justice for Michael Brown" outside the White House.