Hollywood actor Peter Dinklage turned 47 on 11 June. Although he shot to fame in the Thomas McCarthy-directed comedy drama film The Station Agent and his film credits include The Chronicles of Narnia: Prince Caspian (2008), and X-Men: Days of Future Past (2014), he won over legions of new fans as charismatic dwarf Tyrion Lannister in HBO fantasy Game Of Thrones.
To mark his big day, we recap some of the epic lines that have made the youngest son of Lord Tywin Lannister and younger brother of Cersei and Jaime Lannister a cult legend.
On his struggles as a dwarf: "I'm guilty of a far more monstrous crime: I'm guilty of being a dwarf!"
On his love of wine: "It's not easy being drunk all the time, everyone would do it if it were easy"
His mind being his greatest weapon : "I'm not particularly good at violence, but I'm good at convincing others to do violence for me"
To the soldiers at Blackwater: "Don't fight for a king. Don't fight for his kingdoms. Don't fight for honor. Don't fight for glory. Don't fight for riches, because you won't get any. This is your city Stannis means to sack. That's your gate he's ramming. If he gets in it will be your house that burns, your gold he steals, your women he rapes. Those are brave men knocking at our door. Let's go kill them!"
To Bronn: "Though I would treasure your friendship, I'm mainly interested in your facility with murder. And if the day ever comes when you're tempted to sell me out, remember this: whatever their price, I'll beat it. I like living."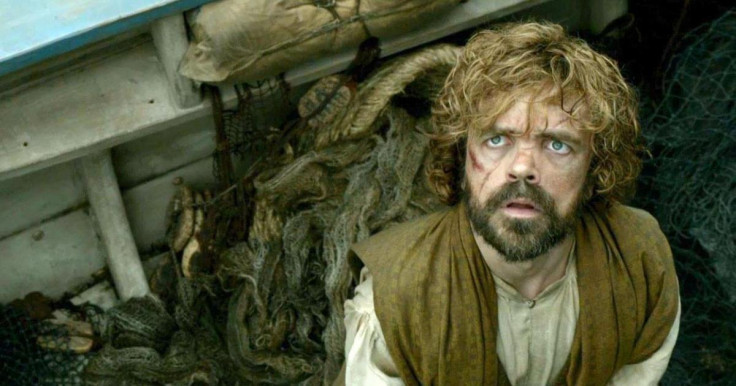 On the importance of knowledge: "A mind needs books as a sword needs a whetsone if it is to keep its edge. That is why ids read so much Jon Snow"
On his persecution: "I wish I was the monster you think I am. I wish I had enough poison for the whole pack of you. I would gladly give my life to watch you swallow it."
On the reign of Joffrey Baratheon: " It had to put a leash on a dog one you put a crown on it.
Blasting the Gods: "Why are all the Gods such vicious c***s? Where is the God of t**s and wine?"
Complimenting his sister Cersei : "You love your children. It's your one redeeming quality, that, and your cheekbones."