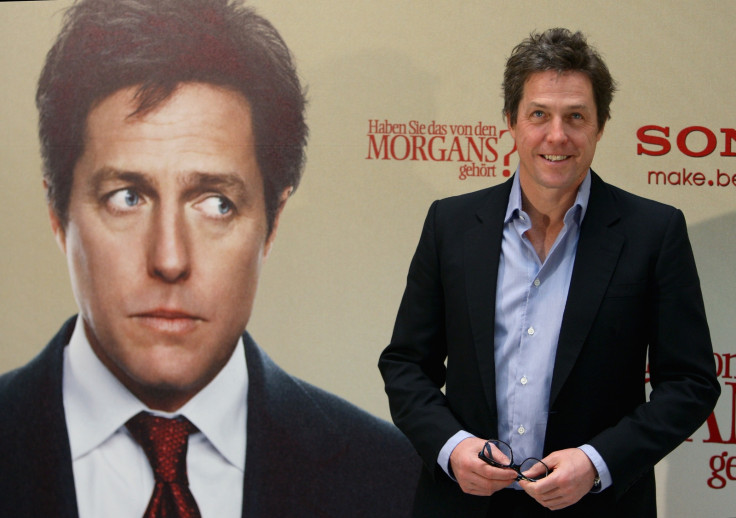 With icy blue eyes, a knee-weakening smile, hair that is just the right side of messy and a posh English accent to tie it all up, Hugh Grant is considered one of the big screen's most popular British heartthrobs of the 90s.
The actor found his niche with romantic comedies and dramas since his first lead role in Merchant-Ivory's Edwardian drama, Maurice (1987), and went on to star in a range of light-hearted feel-good films like Four Weddings A Funeral (1994), Notting Hill (1999), About A Boy (2002) and Bridget Jones's Diary (2001).
"I've never been tempted to do the part where I cry or get AIDS or save some people from a concentration camp just to get good reviews," Grant told The Guardian back in 2010.
"I genuinely believe that comedy acting, light comedy acting, is as hard as, if not harder than serious acting, and it genuinely doesn't bother me that all the prizes and the good reviews automatically by knee-jerk reaction go to the deepest, darkest, most serious performances and parts. It makes me laugh,"
The London-born actor celebrates his 56th birthday on 9 September, and to mark the special day, IBTimes takes a look at some of his most memorable and critically acclaimed roles.
About a Boy (2002)
In the film, a cynical, immature young man, Will Freeman (Grant) is taught how to act like a grown-up by a young boy Marcus (Nicholas Hoult). Used to living off the royalties of a Christmas song by his father, Freeman crosses paths With Marcus, the son of a clinically depressed woman played by Tony Collette, and the two end up forming a weird yet beautiful friendship.
"Hugh Grant has grown up, holding on to his lightness and witty cynicism but losing the stuttering sherry-club mannerisms that were once his signature. In doing so, he has blossomed into the rare actor who can play a silver-tongued sleaze with a hidden inner decency," Entertainment Weekly wrote in its review of the movie.
Love Actually (2003)
The film follows the lives of eight very different couples in dealing with their love lives in various loosely interrelated tales all set during a frantic month before Christmas in London, England. Grant plays the newly elected prime minister who falls for a member of his staff.
Notting Hill (1999)
Every man's dream comes true for William Thacker (Grant), an unsuccessful Notting Hill bookstore owner, when Anna Scott (Julia Roberts), the world's most beautiful woman and best-liked actress, enters his shop. Obviously there's a 'happly ever after' but not before some drama and heart ache.
"Its deadpan wit, ingenious fairy-tale premise and superbly accomplished cast will leave you feeling positively oxygenated," USA Today said about the film.
Four Weddings and a Funeral (1994)
The romantic comedy brought Grant popularity at a time when he was considering quitting films and won him a Golden Globe. Grant's character, Charles, and his group of friends attend numerous weddings and a funeral in the film. At one of those weddings, Charles meets Carrie, played by Andie McDowell, who he goes on to fall in love with.
"With his crisp intelligence always a step away from collapsing into paralyzing self-consciousness, and his polished good-boy veneer often giving way to hysteria and vulgarity, Grant is a delight." – San Francisco Chronicle.
Two Weeks Notice (2002)
Grant played George Wade, a wealthy yet immature playboy in the film, who met Sandra Bullock's character, liberal lawyer Lucy Kelson, and hires her to work for his company. However, Kelson resigns after being unable to handle Wade's demands and childish behaviour, only to have him go to her to confess his love.
If anything, Grant seems to be getting funnier, and he now has the ability to elevate material the way another Grant — Cary — did," USA Today wrote in its review of the film.
Sense and Sensibility (1995)
This 1995 period drama, which was directed by Ang Lee and based on Jane Austen's 1811 novel of the same name, had Grant playing Edward Ferrars, who fell in love with Emma Thompson's character, Elinor Dashwood.