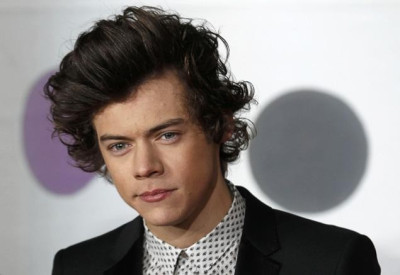 The youngest member of British boy-band One Direction (1D), Harry Styles, has turned 20.
His rumoured girlfriend American television reality star Kendall Jenner, is reportedly organising his birthday party, along with Nick Grimshaw.
"Kendall is in charge of organising the party, alongside Radio 1 DJ Nick Grimshaw. She wanted the party to be in London so that Harry's friends and family could all be there," a source told The Daily Star.
"The rest of One Direction and a whole host of other celebs will be on the guest list. It won't be a tame affair, and Kendall will pull out all the stops to make sure it's a night to remember."
The 18-year-old is also planning to take Styles on a romantic holiday.
"Kendall's dad Kris has a beautiful cliff-top holiday home in Big Sur, California, and she has asked if she and Harry can use the mansion for a private break together," the source added.
"She wants them to have some time alone where they can relax and enjoy each other's company. Harry already has everything he wants, so she decided to organise something special they can always remember."
Styles was first linked to Jenner last year in November when they were spotted leaving a dinner date at Craig's restaurant in West Hollywood. However, the two have denied reports that they are romantically linked.
Meanwhile, the terms #20picturesofharryfromyourcameraroll, #20ReasonsWhyWeLoveHarry and Happy Birthday Harry have been trending on Twitter, with the singer's fans showering him with wishes.
Scroll down to take a look at Harry Styles through the years...