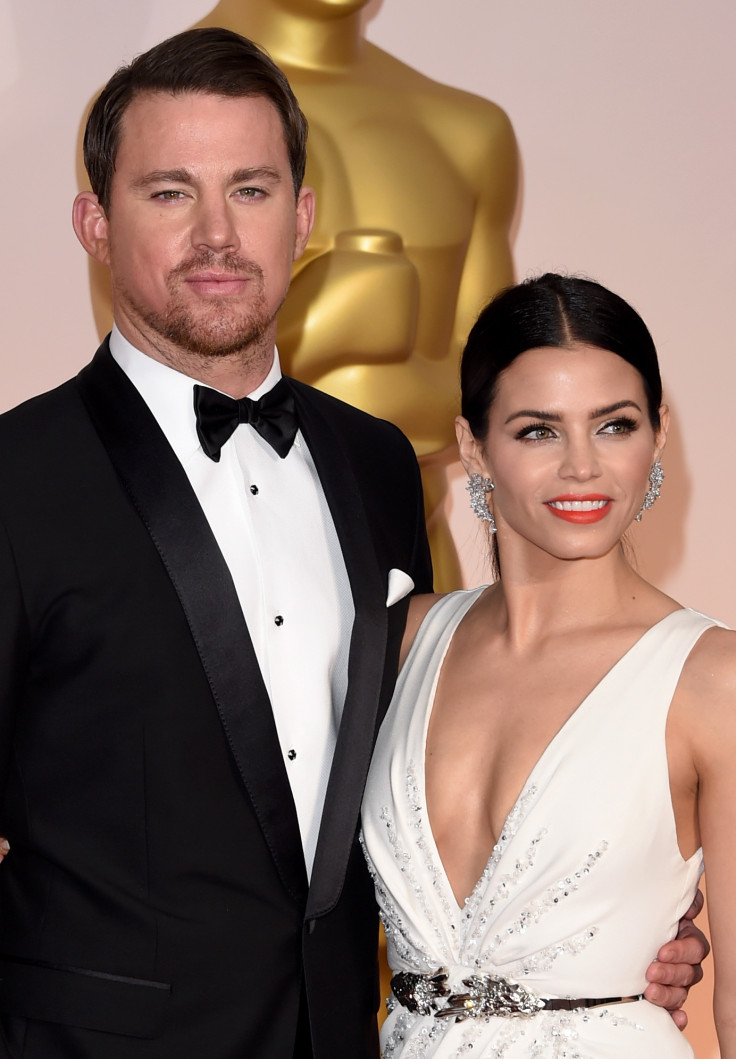 Channing Tatum has proved that he is one of the ultimate romantic heroes as he posted an adorable photo and wished his wife Jenna Dewan Tatum a happy birthday on social media. In the Instagram post, the Magic Mike actor shared an image with his Step Up co-star and partner of almost seven years, and spoke about Jenna on her 36th birthday.
"I'm not sure if this woman is my Rainbow or my pot of gold but I'm lucky either way," the actor wrote before he went on to wish his "cake baby" a "happy birthday".
As romantic Channing's message for his wife was, the couple's sweet photo too made hearts melt on the image sharing site. In the picture, the Jump Street actor is seen cuddling the birthday girl in a warm embrace against the background of a sepia sky and rainbow. The message, the snug photo and the adorable couple were just enough to send fans on frenzy on Instagram.
"Relationship goals. Channing, you should just jump out of huge cake magic mike style for her... I'm sure she'd love it," wrote one fan.
While the Dear John star shared the sweet message, his wife blew kisses to all her fans and thanked them for all the birthday wishes. "Kisses for all of you!!" she wrote adding, "thank you for my happy birthday wishes!!!! I can't possibly thank you all individually, but please know I love you all and words can't explain how grateful I am for your love and support always".
The actor couple, who first met on the set of their 2006 movie Step Up, have come a long way from their initial dating days. Following a year of courtship, the actor reportedly proposed to the dancer-cum-actress in Maui, and the pair finally sealed the deal at a Vineyard wedding ceremony in 2009.
Channing and Jenna, who are both 36, are now proud parents to three-year-old daughter Everly Elizabeth Maiselle Tatum.
If rumours are to be believed, the happy parents might already be planning for baby number two, after welcoming young Everly in 2013. "[Jenna] wants to get pregnant in 2017 and give Everly a sibling to play with," a source was quoted as saying, "This time, they're hoping for a boy!"
Below are some more photos of the couple: