As the long wait for Game Of Thrones season 7 continues, the HBO series' stars have been teasing plot spoilers and major fan theories. The latest revelation is related to Queen Daenerys Targaryen and her dragons, and it comes from none other than her ally from season 6 – Theon Greyjoy aka Alfie Allen.
The English actor recently visited the Malta India Comic Con, and according to Game Of Thrones fan site Watchers On The Wall, the actor gave out major teasers on GOT season 7. If Allen's words are any indication, things look grimy and darker for the seventh season of the HBO series.
"More of the same...but better! More dragons; more torture!" the 30-year-old actor said filling in the fans on what to expect from the upcoming season.
Now, Game Of Thrones loyalist are no stranger to storylines related to "torture" and so is the character of Allen (Theon), who was tormented and ridiculed in GOT season 6 by the vicious Ramsay Bolton.
Having been castrated and forced into servitude by the bastard son of the Lord Roose Bolton, Theon's character goes through considerable evolution in the second half of S06.
Finally in the epic Battle Of The Bastards episode, Theon and his sister Yara Greyjoy is seen joining forces with the Dothraki Queen, who is marching with her army to conquer the Seven Kingdoms. As Game Of Thrones plot nears another showdown in the penultimate season, it seems the last of Ironborn sons would display more shades of his character.
"Skittish and full of fear...Basically, and then that can kind of, I guess, evolve into rage, which you might see...who knows?" Allen hinted.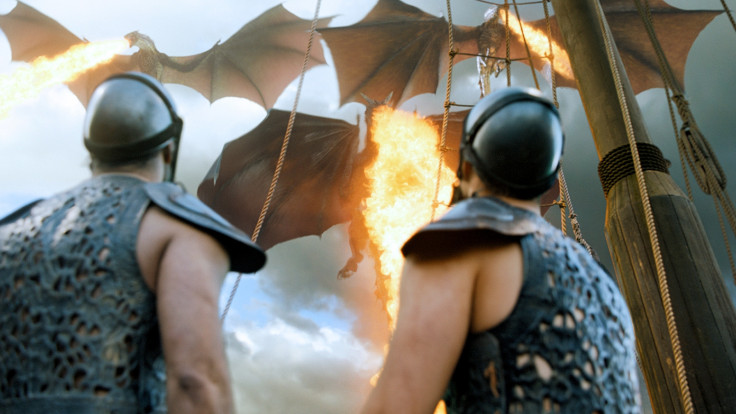 Apart from seeing him evolve into the true heir of Lord Balon Greyjoy that he was meant to be, plot spoilers of GOT season 7 have also teased a confrontation between Theon and the new King in the North, Jon Snow. If leaked pictures are any indication, the reunion of the former brothers-turned-foes seems to be filled with conflicts.
How Jon Snow would react to Theon, only time can tell, but Allen offered some insight into his character if the reunion ever takes place. "I would say, [Theon] would feel horrible. He'd feel awful. And he'd see it as a chance to redeem himself."
Indeed, the plot seems to be thickening with lead characters – Jon, Daenerys and her ally Theon – nestled in Westeros. Who do you think will face the wrath of the dragons in Game Of Thrones season 7? Tell us in the comments below.