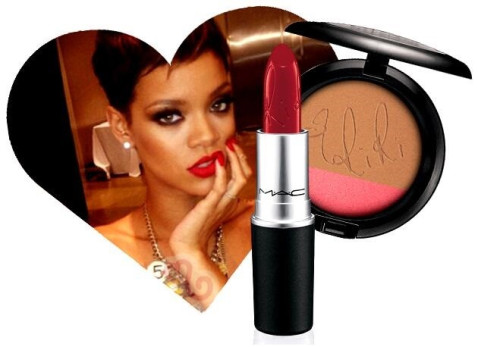 An American woman has sued cosmetic giants MAC, claiming she contracted Herpes after using the Rihanna-endorsed lipstick, RiRi Woo.
Starkeema Greenidge, a 28-year-old woman from Harlem in New York, says she stopped by a MAC booth during Rihanna's Brooklyn concert. A MAC agent offered her a sample of the lipstick and, according to New York Daily News, she was told to "press her lips together and spread the lipstick around.
Greenidge claims a used tube of RiRi Woo was used on her lips. The law suit, filed with the Manhattan Supreme Court, declares: "(MAC) didn't use a fresh or new lipstick tube, but rather one that had been used for other patrons," the suit charges.
"I wasn't able to work for two weeks. It cost me a lot of money. This is going to happen over and over again if nothing is done," Greenidge declared, adding that her motive for filing the suit was to ensure MAC would be more careful in the future.
The law suit also argues MAC "should have known . . . it was unsanitary and exposing patrons to possible spread of disease".
Greenidge has asked for unspecified compensation for "mental anguish and emotional distress".
MAC officials have, so far, not commented on the matter. The RiRi Woo lipstick is part of a personally-designed line of cosmetics by Rihanna, who is busy with her Diamonds World Tour at present.