Luxury retailer Harrods had joined with animal rights group World Society for the Protection of Animals (WSPA) to call for all 'wild' Kopi Luwak to be certified following a BBC documentary showing the cruel conditions in which the animals used to produce the beans are kept.
Following the documentary, a campaign by Peta also showed how formerly wild civets were kept in tiny cages and went insane from boredom in order to produce the luxury coffee, which is made from coffee cherry beans that have passed through the animal's digestive system and been excreted.
Peta found that many suppliers offering civet beans, which sell for over £200 per 100g and can cost up to £60 per cup, claimed to be from wild animals despite coming from caged civets.
Harrods and the WSPA have joined with Tony Wild, the coffee expert who first introduced Kopi Luwak over 20 years ago, to call on the Indonesian government to certify that beans from retailers labelled 'wild' are in fact that.
The Peta investigation found that civet bean farmers have no problem in labelling their product 100% wild sourced, despite the animals being caged.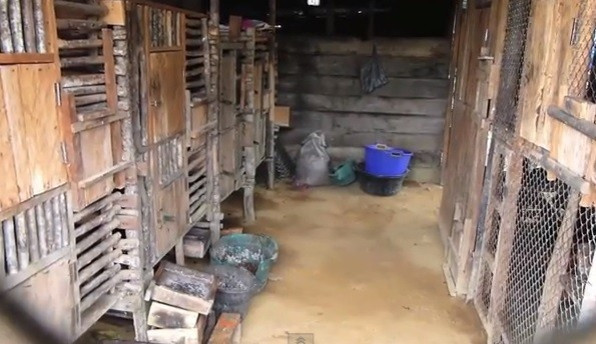 A statement from Harrods said: "While Harrods has always stocked only wild Kopi Luwak, and continues to ensure that suppliers conform to strict standards, it is clear through recent focus on Kopi Luwak that there is no official stamp of authenticity for genuine, wild Luwak, and Harrods has decided to join forces with campaign groups to push for certification."
Speaking about their campaign for certification, a spokesperson for the company said: "As a leading retailer it is only right that Harrods supports this important cause, which would provide us and the industry with an extra measure of authenticity for the product we stock.
"We are delighted to be working both with WSPA and Tony Wild on this, to combine our efforts in calling for certification for genuinely wild Kopi Luwak. We will be writing to senior figures in the Indonesian government as well as speaking jointly to a number of other influential organisations to put this issue on their agenda."
Neil D'Cruze, WSPA Wildlife Campaign Leader, added: "WSPA has been pushing for certification as the only lasting solution to the problems facing the Kopi Luwak industry. We've seen the animal suffering caused by production of caged civet coffee first hand and have moved retailers from around the world on this issue. WSPA commends Harrods for being the first big UK retailer to take serious steps to ensure they only source their coffee from wild cage-free civets."
Wild said he hopes the initiative will place pressure on producers who use "barbaric methods" to produce the bean.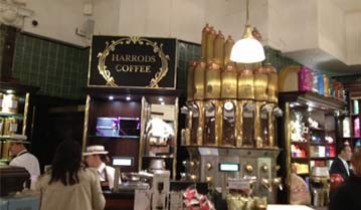 However, Peta has said the only way to stop the cruelty facing civets is to stop selling Kopi Luwak: "While confining civet for years for an expensive cup of coffee is the most unappetising aspect of the industry, we can't understand why anyone in his or her right mind would want to drink a cup of coffee made from beans that were plucked from faeces.
"It is like looking for a needle in a haystack to find the beans defecated by civet faeces out there in the forest, which is why some companies have been caught brown-handed deceitfully advertising their beans as 'wild-sourced' when they were from civets confined to filthy, barren cages until they went insane, lost their hair from malnutrition and died or were chucked out as no longer useful.
"Peta Asia's recent undercover investigation footage, available here, shows how the civets exhibit neurotic behaviour such as incessant pacing, spinning and head-bobbing - indications that they are going insane from boredom and frustration. The only way to ensure that British companies are not fuelling this abuse is to refuse to stock kopi luwak of any description."