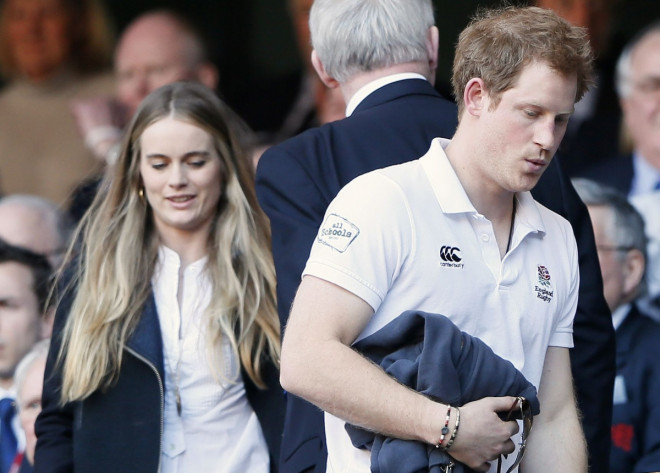 Speculation over an engagement announcement between Prince Harry and his girlfriend Cressida Bonas is gathering momentum, say sources.
"Harry and Cressida will be married. It is all going ahead. It is just a matter of time," a close friend of the 25-year-old Cressida told the Mail Online.
Cressida's family has been discussing her engagement to Prince Harry and an engagement announcement is believed to expected soon.
"There is a family gathering to discuss an engagement," said a family member of Bonas. "The announcement will be sooner than many people think."
The tabloid also reports that Prince Harry will take Cressida to Balmoral, the Queen's Scottish retreat, this summer when Cressida will also meet Her Majesty.
The visit gives an indication that Harry and Cressida's relationship is turning serious, possibly taking a nuptial turn.
Prince William and Kate Middleton also visited Balmoral in October 2010, a month before their engagement was announced.
Bonas is said to be anxious about the media attention her wedding to Prince Harry will bring to their privacy.
But Kate Middleton has been a great help in guiding Bonas on dealing with the increasing spotlight on her. Acording to reports, the Duchess of Cambridge has offered her tips on how to keep her normality and maintain the balance between personal and royal life in the public eye.
"Cressie is going to marry Harry. Harry never stops talking about marriage and children, and she's now got used to the idea. The wedding is likely to take place next year," one of Bonas's friends told a broadsheet newspaper, according to Mail Online.
Prince Harry has complained in the past about the difficulty of finding a partner who could put up with media scrutiny at being a member of the Royal family. In an interview with US television, he said: "I'm not so much searching for someone to fulfil the role, but obviously, you know, finding someone that would be willing to take it on."