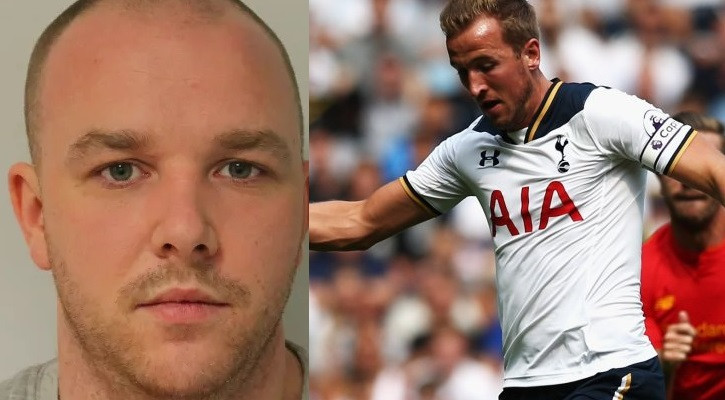 The cousin of football star Harry Kane married a convicted rapist a matter of hours after he attacked a stranger in a similar incident.
Derry McCann, 27, of Hackney, north-east London, pleaded guilty to three counts of rape and one of robbery after he assaulted a woman near to her home around 11pm on 12 January.
After McCann beat and raped the woman in a two-hour attack, he took her phone and fled the scene. Just a few hours later, he married his pregnant girlfriend, 27-year-old Kerry Hogg.
Hogg is related to the Tottenham and England striker, with her father and his mother being siblings, reported the Sun.
Hogg was unaware that the groom had raped the stranger just before their ceremony in the Vestry register office in Bow and has since given birth to their son.
It is not known whether she now plans to divorce McCann, but her relatives were present at Snaresbrook Crown Court to watch McCann admit his offences.
The court heard how the attack near Victoria Park, Hackney, was similar to a previous rape committed by McCann in 2006. He was sentenced to life with a minimum of nine years after he raped a 30-year-old trainee lawyer as she made her way home in Mile End Park when he was 17.
McCann will be sentenced at Snaresbrook Crown Court on 28 April after pleading guilty to raping his second victim.
Andrew Held from the Crown Prosecution Service added: "This was a terrifying, violent and prolonged attack involving rapes committed by a man intent on inflicting fear and
psychological suffering.
"The strong prosecution case which led to today's [2 March] guilty pleas included victim testimony, an ID parade, CCTV footage, and bad character evidence based on a similar rape committed by McCann in 2006.
"I would like to thank McCann's victim for her courage in helping bring this prosecution and hope his conviction provides some sense of justice for her."