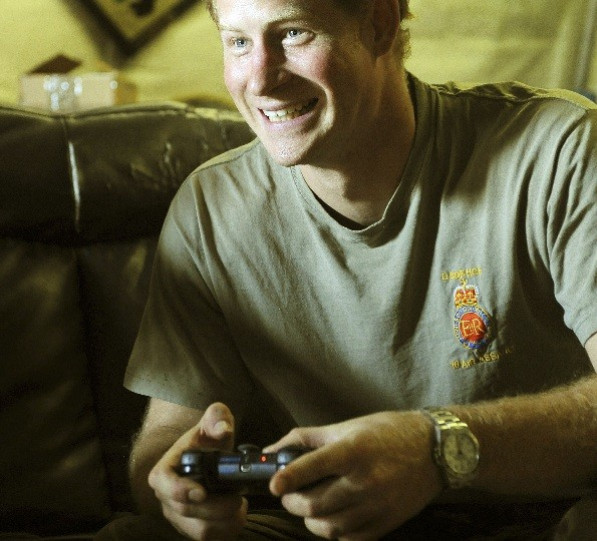 Playing computer games helped Prince Harry practice his aim for shooting Taliban fighters from his Apache helicopter during his tour of duty in Afghanistan, he has revealed.
The third in line to the throne revealed that he saw plenty of action in the air. "Take a life to save a life: that's what we revolve around," he said.
"If there's people trying to do bad stuff to our guys, then we'll take them out of the game, I suppose. The squadron's been out here. Everyone's fired a certain amount."
The Apache's array of rockets, missiles and cannons is sometimes enough to scare off the enemy without firing a shot, he said. Harry was gunner/co-pilot aboard the helicopter.
Playing video games during rest time at Camp Bastion helped boost his accuracy when deploying the Apache firepower, he said.
"It's a joy for me because I'm one of those people who loves playing Playstation and XBox so, with my thumbs, I like to think that I'm probably quite useful. I thrash them at Fifa the whole time."
Harry has also spoken about his infamous trip to Las Vegas when he was on leave and was pictured stark naked and cupping his crown jewels while partying with bikini-clad women in a £5,000-a-night hotel room. He admitted that he felt he had let down his family.
But his antipathy for the media was evident as he complained about the photos being leaked to the press, which printed them days after the embarrassing shots had already broken on the web.
"It was probably a classic example of me probably being too much army and not enough prince - it's as simple as that," he said.
"I probably let myself down, I let my family down, I let other people down. People might look at it, going, 'it was letting off [steam], it's all understandable now, he was going off to Afghanistan'."
"But at the end of the day, I was in a private area and there should be a certain amount of privacy.
"My father's always trying to remind me about who I am and stuff like that. It's very easy to forget about who I am when I am in the army. Everyone's wearing the same uniform and doing the same kind of thing."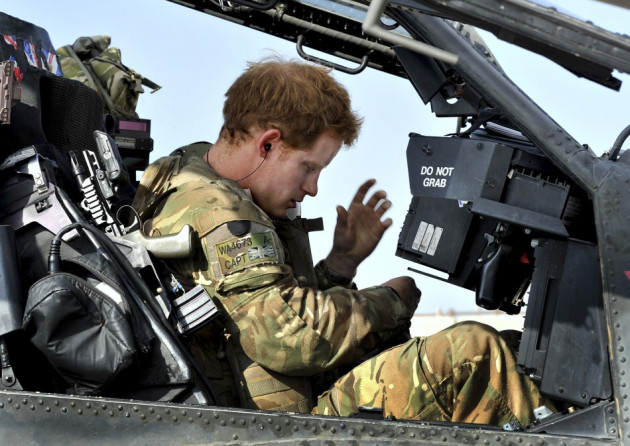 Harry's commanding officer, Lt Col Tom de la Rue, hailed the prince's work in the Apache.
"Capt Harry Wales has had an extremely successful operational tour as an Apache pilot," he said. "As his commanding officer, I am truly proud of his achievements and those of every member of his squadron.
"He will now return to 3 Regiment Army Air Corps and will have some much deserved post-operational tour leave. This will be followed by a return to training with 16 Air Assault Brigade."