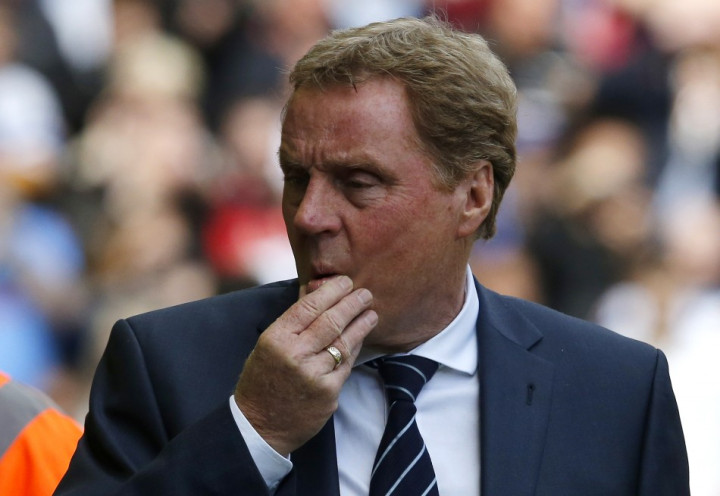 QPR manager Harry Redknapp has come to the defence of under-fire Malky Mackay over the racist and homophobic text messages sent between the ex-Cardiff boss and a colleague.
Redknapp came out in defence of the embattled football man, whose reputation has been destroyed by the release of a stream of offensives messages from his doomed tenure at the Welsh club.
With Mackey presently looking unemployable for the foreseeable future, Redknapp called for critics to hand him a second chance. Mackay's move in to the managerial job at Crystal Palace collapsed this week when lawyers for Cardiff City's billionaire owner Vincent Tan submitted explosive transcripts to football authorities.
They revealed sting of offensive slurs, including calling one French player "an independently minded young homo," and an official "a gay snake" and also "the homo". African players and also players from the Far East were insulted during the offensive exchanges.
Insisting Mackay "made a big mistake", Redknapp said it could be worse and that the ex-Cardiff manager "has not murdered anyone [and] is not a paedophile".
He said: "What I would say is that Malky Mackay has made a big mistake. I don't know the other lad (Moody) but what they have done is not right.
"Malky is a great lad, a family man and a real football man, he has made mistakes and people make mistakes in life.
"Suddenly everyone is an angel, he made a big mistake the lad but it shouldn't finish his life. He is a good manager and I feel bad for what he has done but I bet no one is feeling as bad as him or his family today.
"I'm not condoning what he has done but show me someone who has ever made a mistake and I will show you a liar. He hasn't murdered anyone, he hasn't raped anyone and he is not a paedophile.
"People get second chances in life who have committed bad crimes – he has made a mistake but we aren't going to hang him for it are we?
"Hopefully he will learn from what he has done but everyone does the tweeting and texting. I don't send text messages, but I do receive them with sick jokes. I don't read them, they make me ill.
"He is a good person underneath all that and I hope he comes back, I can't feel how he must be suffering for the big mistake he has made."