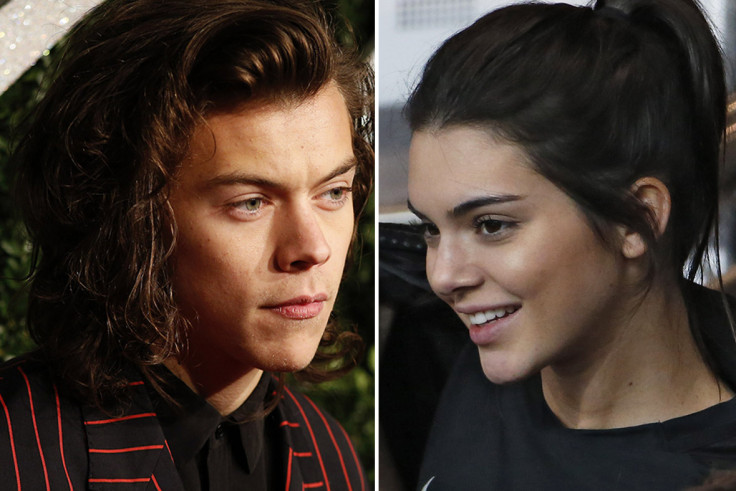 One Direction star Harry Styles is reportedly getting serious about his relationship with American television personality/model Kendall Jenner. The British boy band member apparently gave his favourite black T-shirt as a keepsake to her.
Jenner and Styles were first linked in November 2014 when they were spotted leaving a dinner date at Craig's restaurant in West Hollywood. However, they split after dating for three months. The Keeping Up With The Kardashians star and Styles recently sparked romance reports after they were spotted getting intimate on a yacht at St Barts.
"Harry gave Kendall one of his favorite black T-shirts as a 'remember me' gift before they said their goodbyes in St Barts. Kendall jokingly promised she would take good care of it and not wash it because it would not smell like him anymore," a source told Hollywood Life. "She sleeps in it and sometimes wears it during the day as well. It's her Harry Styles keepsake."
"They promised each other that they wouldn't let the long distance ruin what they have," the insider added. "So, they have scheduled Skype sessions that typically last two hours long. And they text throughout the day when they can."
Meanwhile, Khloe Kardashian confirmed that the 20-year-old model is dating the singer. She told ET in an interview: "Do I think they're dating? Yes. I don't know if they're like boyfriend-girlfriend. Nowadays I don't know. People are weird with stuff."
"So, I don't know their title. But I mean, they were in St. Barts together hanging out, so to me that's dating," she added.