Harry Styles solo: Singer scrubs up in military uniform as he shoots scenes for epic war film Dunkirk
Styles, 22, makes acting debut in Christopher Nolan's latest movie Dunkirk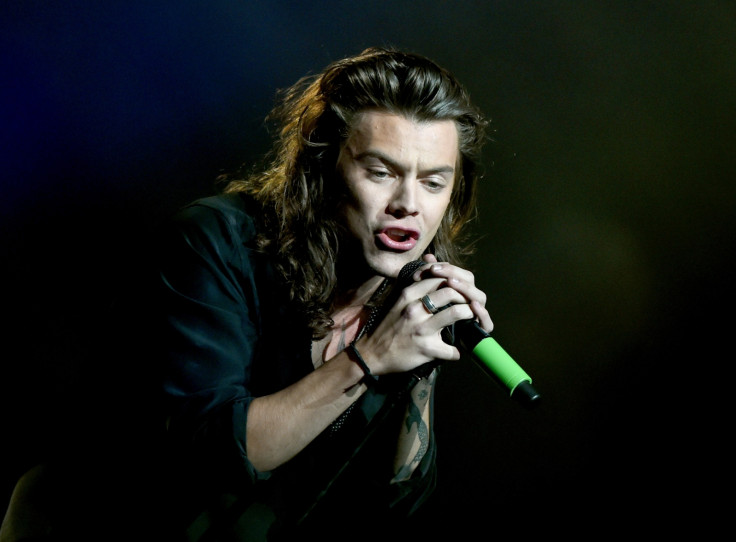 He recently signed a deal with Columbia Records and is now making his acting debut in Christopher Nolan's war epic Dunkirk. Harry Styles was seen on Friday (8 July), filming scenes for the film in Urk, Holland.
According to the Daily Mail, the star looked focused throughout the shoot, which saw him dressed as a World War Two soldier. The 22-year-old displayed his newly trimmed hair for the shoot, which appeared to be wet. No surprise, given the action was being filmed on the water at the port.
Harry donated his famous long locks to The Little Princess Trust, which provides real hair wigs to boys and girls in Britain who have lost their own hair through cancer treatment.
The young star reportedly mingled with his co-stars when the cameras stopped rolling. According to Daily Mail, the actors and crew gathered on a wooden jetty during breaks in filming, with the make-up crew going about their business making the actors look suitably battle-weary.
Dunkirk is Styles' first major movie role. The film tells the story of the Dunkirk evacuation, code-named Operation Dynamo, in between 26 May and 4 June 1940 under the supervision and mastermind of Vice-Admiral Bertram Ramsay.
Filming began for the Warner Bros big screen remake at the end of last month (28 June) as two WWII aircrafts and two helicopters touched down at Merville-Lestrem Airport and a French T-47 Class Destroyer arrived in Normandy. The film is set to release 19 July, 2017.
A spokesman for the film said: "Dunkirk opens as hundreds of thousands of British and Allied troops are surrounded by enemy forces. Trapped on the beach with their backs to the sea they face an impossible situation as the enemy closes in."
Even though his acting career is just getting started, he's still focusing on his music. Style's recently (23 June) signed a solo recording contract with Columbia records. According to Hollywood Life, the singer signed a huge $80m (£62m) record deal.
© Copyright IBTimes 2023. All rights reserved.