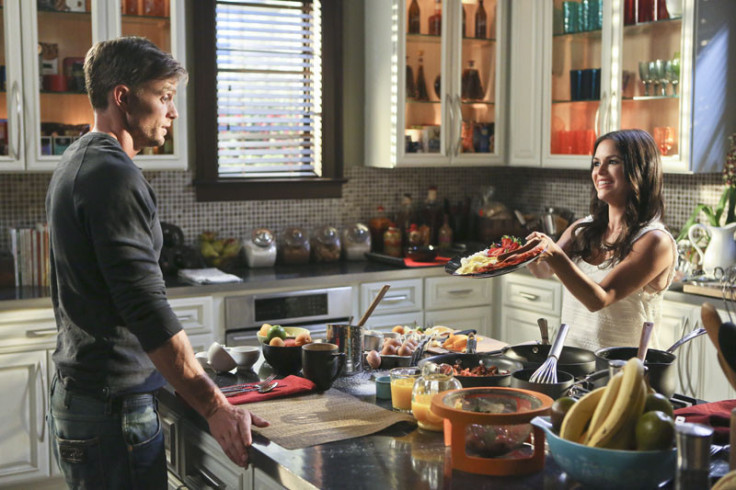 Hart of Dixie season 4 episode 3 synopsis and air date details are out.
The third episode is titled, The Very Good Bagel, which will air this Friday, January 23, 2015.
The official synopsis released by The CW reads as follows:
Also, the official synopsis of episode 2 titled The Curling Iron, says, Wade (Wilson Bethel) will be confused by Zoe's (Rachel Bilson) attempts to make amends, and will seek love advice from Lemon (Jaime King). Meanwhile, Dr Hart will do her best to focus on work instead of her problems with Wade.
Executive producer Leila Gerstein teased how this unexpected turn of events change Zoe and Wade's romantic future.
According to reports, Wade will find out about Zoe's pregnancy by the end of episode 2.
"Episode 3 will see both of them overreacting to this news in crazily inappropriate ways," Gerstein said.
"Finally, by the end of episode 3, they will have come around and there will be a major resolution as to what's going to happen between them and their child."
This Zade baby is surely going to bring us some amazing Zoe and Wade scenes all season long as they figure out how they're going to be parents together.
Watch Hart of Dixie season 4 premiere online
"Without the pregnancy, their relationship would have worked out," Gerstein previewed.
"But I think they probably wouldn't be able to take things slow. I think they have too much history. They would have tried at the start to take things slow but these two are destined to be together. Eventually they would have found their way back to each other for good."