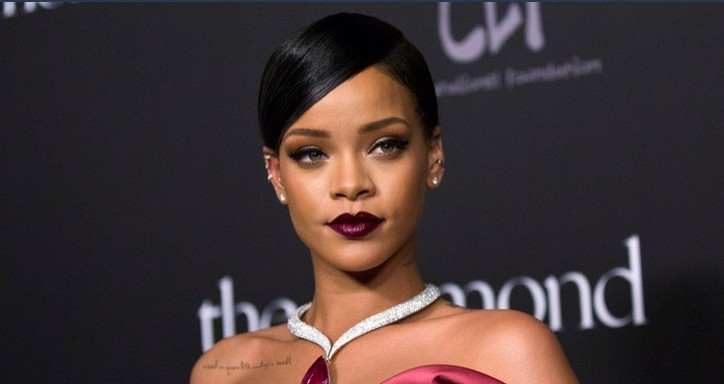 Barbadian singer/actress Rihanna is reportedly unhappy that Karrueche Tran humiliated her former boyfriend, Chris Brown on social media.
After reports emerged about the Say Goodbye singer's love child, the 27-year-old model announced her split with Brown by declaring she did not want "baby drama".
Recently, Tran shared a post on her Instagram account on how the Loyal singer "was not loyal" to her.
According to a report in Hollywood Life, the 27-year-old FourFiveSeconds hitmaker feels Tran is acting immature.
"Rihanna doesn't really know Karrueche all like that and doesn't walk in her shoes," a source told the website. "But from her outside perspective, she feels she goes too hard on him and let's the world in on their business on social media. That's just tacky and childish! Ri thinks Karrueche needs to give that boy a break."
"Karrueche will never know what people in this business like Chris and Rihanna go through on a daily basis," the insider added. "It's a constant grind. Their schedules are demanding. They're traveling. They're in this country today and another tomorrow. It's exhausting. And on top of all this, Chris has a baby now! That is and should be his number one priority – not Karrueche. Not their relationship."
Brown had infamously assaulted the five-time Grammy winner in 2009, by hitting her so forcefully that she had major bruises on her face, a split lip, and a bloody nose.
However, the two of them still have a strong and complicated bond, despite their public breakup.
Meanwhile, during an appearance on Real 92.3, Tran insisted that there was no bad blood between her and the Diamonds hitmaker.
"We just dated the same guy and that's kind of what it is. It's always a competition thing and they compare us but she is Rihanna," Tran said. "She's a pop star and she's beautiful she makes great music and I'm just me and I'm growing and working into myself. You can't really compare us we're two completely different girls."