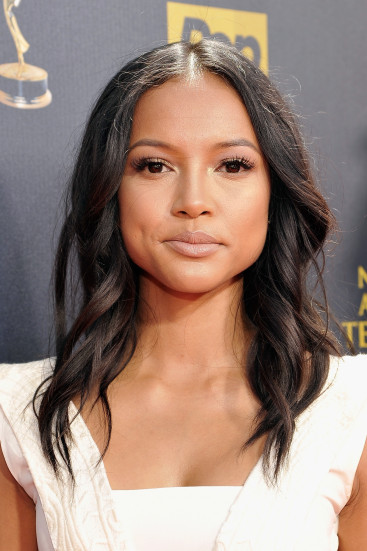 Karrueche Tran has called out a pervert after she was propositioned online.
The 27-year-old former girlfriend of Chris Brown was left unimpressed after a fan sent her an email on 29 June asking her if she would consider selling her underwear.
"Do you sell your panties? And if so how much?" the unidentified admirer asked.
Posting a screenshot of the message to her Instagram the aspiring actress vented her frustration with inappropriate messages.
"The sh*t I get in my emails. Lmao" she captioned the post.
One follower tried to make light of the situation by jokingly suggesting that Brown may be behind the proposition, while another advised her to contact the police.
Meanwhile, Tran HAS set the record straight on her apparent online feud with Brown.
Relations between the pair have been fraught ever since she found out he had fathered a child with another woman and ended their five years romance back in March.
"Listen. One can only take so much. The best of luck to Chris and his family. No baby drama for me," she told her 607k Twitter followers at the time.
The drama reached boiling point in June when she discussed their past relationship in an interview with Access Hollywood. Brown, who had been begging her for forgiveness at every opportunity, decided that he had had enough and advised her to focus on her own career instead of his personal life.
She quickly fired back by telling him to "Man the f–k up" and he eventually apologised.
"He kinda started it. It wasn't like I randomly rambled on. He made a comment about an interview I did," she told celebrity blog MadameNoire.
"So then that's why I was like, 'You know what? Nuh uh.' Because he said something and his fans, they bring it up, and then the media picks it up and then they have this perception of me and it's like, it's not like that at all. It's a little different. You know, I had to clear up a few things."