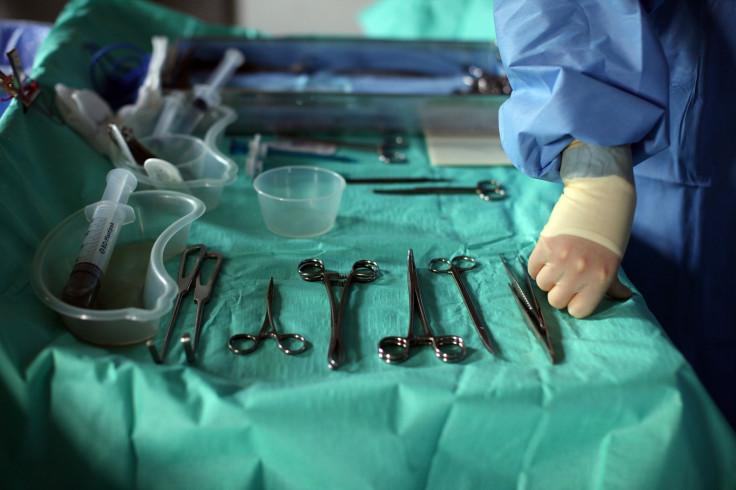 Germany did not surgically castrate any sex offenders in the two years between 2013 and 2015, earning praise from a European human rights watchdog.
"This is a welcome development," said a report on Germany by the Council of Europe's Committee for the Prevention of Torture and Inhuman or Degrading Treatment or Punishment.
But it also noted that the practice of surgical castration of sex offenders as part of their treatment - which is a voluntary procedure for convicts in Germany - remains legal. The German government says castration helps keep reoffending rates significantly down.
The Committee urged German authorities "to put a definitive end to the use of surgical castration as a means of treatment of sex offenders, including by amending the relevant legal provisions."
"The Federal Government would like to emphasise once again that voluntary castration is not a punitive measure, but primarily serves to prevent, treat or alleviate the person concerned's serious illnesses, mental disorders or problems associated with his/her abnormal sex drive," said the German government in response.
"It can be carried out only where very strict conditions are met, in particular after the person concerned has consented thereto. An expert also needs to confirm that these conditions are met. Further, in practice...it is carried out in only very rare exceptional cases and was neither authorised nor carried out in the period 2013 to 2015."
Back in 2012, the Committee criticised Germany for castrating sex offenders. In its most recent report, the Committee said that while there had been no surgical castrations, it had heard evidence that some sex offenders were coming under pressure from doctors to be chemically castrated.
As a result, the Committee had "doubts as to whether all patients concerned were placed in a position to give free and informed consent to anti-androgen treatment. The Committee recalls that, as a matter of principle, anti-androgen treatment should be given on a purely voluntary basis.
"As should be the case before starting any medical treatment, the free and informed written consent of the patient concerned should be obtained prior to the commencement of anti-androgen treatment, it being understood that consent can be withdrawn at any time; in addition, the patient should be fully informed of all the potential effects and side-effects of the treatment, as well as the consequences of refusal to undergo such treatment."