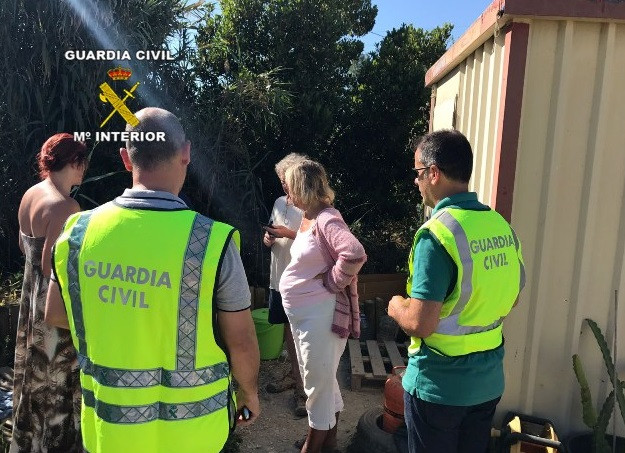 A British couple who were convicted of selling their under-age daughters for sex to a friend have been found hiding in a tiny shed in the Costa Del Sol in an attempt to avoid prison.
The pair, a man and woman aged 54 and 59, used to live on the Spanish island of Mallorca but fled last year after they were convicted of the sexual abuse of minors dating back to 2009.
The Spanish Civil Guard spent several months tracking the couple after they fled the island ahead of their sentencing last year.
The pair were then found living in a small shed on the edge of a farm in the tiny town Cártama, around 10 miles (16km) west of the city of Malaga.
The fugitive pair were arrested under a European Arrest Warrant and only identified by Spanish police as TLD, aged 54 years old, and BSD, aged 59 years old, both of British nationality.
Police said they were living in the shed to evade justice before they were arrested by agents of the Civil Guard of the Command of Malaga and Balearic Islands.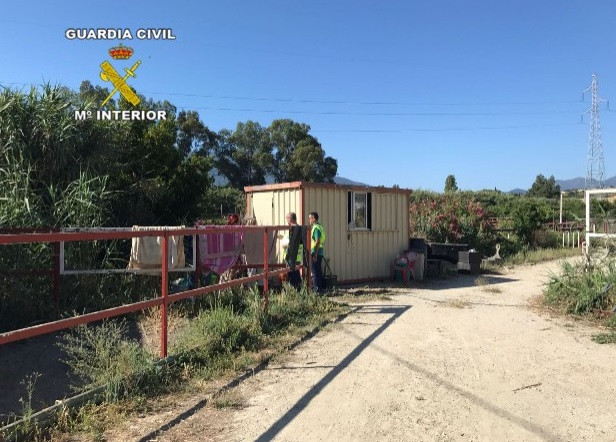 A spokesman for the Spanish Civil Guard said: "The facts go back to the year 2009 when the couple offered their under-age daughters to have sexual relations with a person, known to them, in exchange for an economic benefit, the reason why they were convicted in the year 2016 for the crime of sexual abuses to minors.
"After the sentence, those now detained fled the island of Mallorca where they lived to avoid their entry into prison, being located by agents after several months of searches."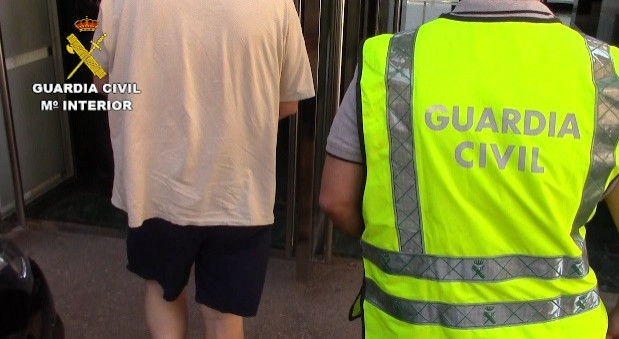 The spokesman added: "The couple remained hidden during this time in a shed located on a farm on the outskirts of Cártama, Malaga."
The couple have since appeared before a court on the Costa Del Sol and were remanded in prison awaiting a further hearing.