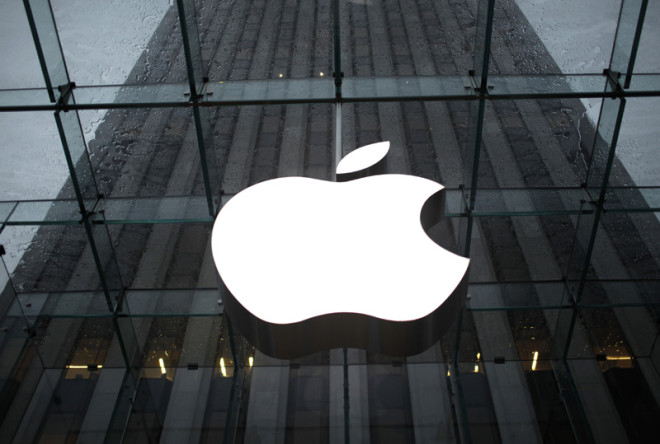 Apple is rarely first to market. The iPhone wasn't the first smartphone. The iPad wasn't the first tablet.
But when it does enter a market, it typically does it better than anyone else.
That is why new details about its Healthbook app from sources speaking to 9to5Mac have revealed that Apple is planning on putting health and fitness at the centre of its next version of iOS.
Leaked screenshots show that Healthbook will stylistically look very much like Passbook, the company's app which collates coupons, movie tickets and airline tickets, but it is the number of differnet health and fitness indicators which Healthbook is set to track and monitor that will set it apart from anything else on the market.
In development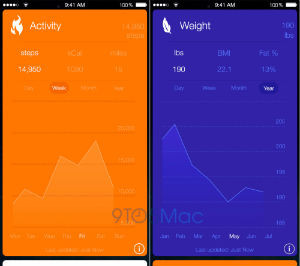 According to the leaked information, Healthbook will not only monitor your activity, nutrition, weight and sleep (as many other apps/devices do already) but will also monitor your heart rate, blood pressure, blood sugar levels, respiratory rate, oxygen saturation as well as recording your most vital health information in an Emergency Card.
While the app is still very much in the development stage at Apple, and likely won't be released until the launch of iOS 8 much later in the year, the leaked screenshots show just how serious Apple is taking health and fitness.
Last month Samsung launched the Galaxy S5 smartphone along with the Gear Fit smartwatch showing its desire to capture a fast-growing section of the market which until now has been dominated by the likes of Nike, Fitbit and Jawbone.
Big question
While the huge amount of information uncovered by 9to5Mac is illuminating, the big question which remains is just how all this information is going to be collected.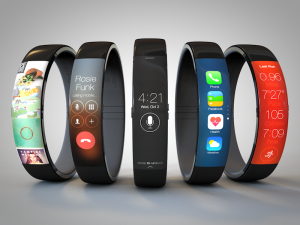 The obvious conclusion is that Healthbook will work closely with the iWatch, Apple's widely-rumours smartwatch which is expected to launch later this year.
Apple has been making serious investments in personnel in recent years in the health, fitness, sleep monitoring and blood-monitoring areas, with up to 200 people now thought to be working on the iWatch project.
Sensors
The new details about Healthbook suggest the iWatch will have a huge variety of sensors to collect all the data the M7 motion co-processor in the iPhone 5s won't be able to collect - such as heart rate, blood sugar levels and oxygen saturation.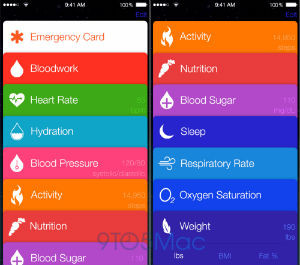 However it is likely the Healthbook app will also work with most third-party health and fitness devices, such as the large number which are already on the market, from fitness trackers such as the Fitbit Flex and Nike Fuelband to smart weighing scales from Withings and heart rate monitors from Wahoo - all of which are already sold through Apple stores.
Emergency details
Another section withing the Healthbook app will be Emergency Card, which will contain all a users' relevant health informaton such as blood type, age, weight, address, contact information and whether or not they are an organ donor - information which could be critical for emergnecy services or doctors should the patient be unable to speak.
Healthbook gives us an indication of just how important this area of development is for Apple, and with the iPhone reaching saturation point in most developed markets, it will be important for Apple not to miss out on the health and fitness tracking trend which will only accelerate in 2014.
iOS 8 is likely to be launched in the autumn alongside the iPhone 6 and the iWatch - if Apple can perfect the hardware in time.