Hearst heiress Victoria Hearst: Cosmopolitan magazine should be sold like pornography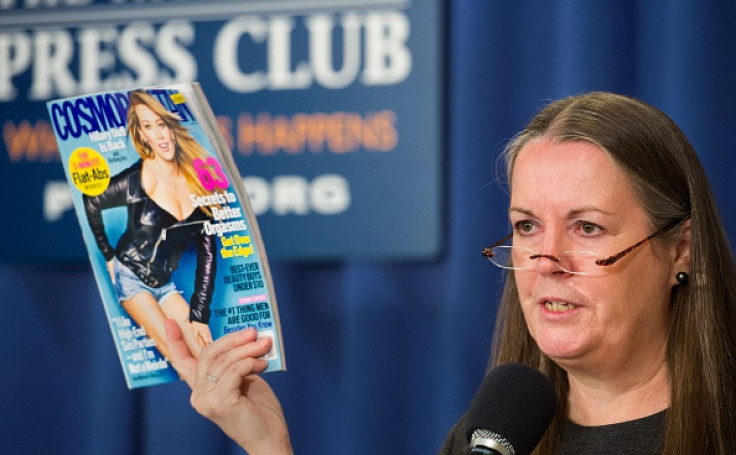 The granddaughter of the late US newspaper tycoon William Randolph Hearst has launched a campaign against women's magazine, Cosmopolitan, claiming the publication's adult content can be harmful to children.
According to Victoria Hearst, Cosmopolitan magazine should be labelled and sold like pornography due to its high sexual content that can impact children who have easy access to the magazine across the world.
"We're going to do this until Jesus comes, praise the Lord," said Hearst kicking off the Cosmo Harms Minors campaign at the National Press Club in Washington, D.C. on Wednesday 22 April, reported AFP News.
Referring to her cousin and the magazine's chairman William Randolph Hearst III, Victoria said, "we're not trying to censor Cosmo", but request the Hearst corporation to "man up" and take caution in marketing its racy content.
Victoria is a speaker, founder and director of Praise Him Ministries, which were established "to proclaim the Gospel and love of Jesus Christ worldwide".
Her campaign aims to limit the sale of the magazine to adults.
A message on the campaign's page reads: "Cosmopolitan Magazine glamorizes things like public, anal, group, or violent sex in nearly all of their issues.
"We are asking that Cosmo be sold to adults only and have the cover wrapped like all other porn magazines in retail shops."
The Cosmopolitan magazine was first published in 1886 and joined the Hearst media group in 1906.
Launched initially as a family magazine, Cosmo, "went from family-friendly positive to sex rag," during the late-1960s when it was being spear headed by then-editor Helen Gurley Brown.
In 1988, a controversial feature in the magazine urged women not to fear contracting HIV since "most heterosexuals are not at risk," angering several AIDS groups and gay rights campaigners.
© Copyright IBTimes 2023. All rights reserved.