Cosmopolitan magazine editor Helen Gurley Brown, the woman who laid the foundations for the Sex and the City generation, has died at the NewYork-Presbyterian Hospital after a brief illness.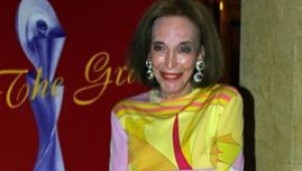 Brown, known to many as simply 'the Cosmo girl', edited Cosmoplitan for 32 years, and retained the position of international editor after being replaced as editor-in-chief in 1997. She reportedly attended her office almost every day until her death.
Brown is credited with changing the face of Cosmopolitan upon her arrival in 1965, transforming it into an empowering, provocative publication. Her early magazine covers, which featured young girls in short dresses or even bikinis, were considered extremely daring, even scandalous, at the time.
Before joining Cosmopolitan, Brown wrote Sex And The Single Girl, a bible for women wanting to have an affair. The book is widely believed to have been crucial in the sexual revolution of the 1960s, and was an inspiration for Sex And The City, the globally successful television series based around promiscuous singleton Carrie Bradshaw.
"Helen was an inspiration, a true success story. Her energy, enthusiasm and true passion for women's issues unleashed a platform for women worldwide," said David Carey, president of Hearst Magazines, publisher of Cosmopolitan.
"She brought the subject that every woman wanted to know about but nobody talked about, to life, literally, in Cosmo's pages."
"She lived every day of her life to the fullest and will always be remembered as the quintessential 'Cosmo girl.' She will be greatly missed," Frank A Bennack, Jr, CEO of Hearst Corporation, added.