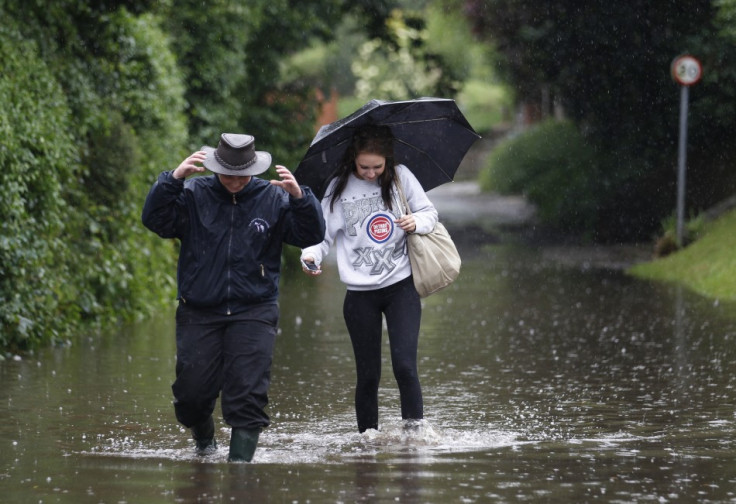 Southwest England and Wales are to receive a further battering of strong winds and heavy rain over the next three days, according to a report from the Met Office.
Met officials and Environment Agency forecasters predict that there will be more than 60mm of rainfall in some parts southwest England and Wales, as well as nearly 80mph winds in several places.
"Due to the nature of showers, some areas will miss them altogether, but where they do occur, large amounts of rainfall are possible in a short space of time which has the potential to cause flooding," Met Office chief forecaster Andy Page said.
Devon, Cornwall and Somerset are the counties likely to be hit by heavy rain over the next three days, according to the forecasts.
"The nature and the pattern of the thundery showers will be quite sporadic. The north Cornwall coast and inland Cornwall are at slightly greater risk," Environment Agency forecaster Duncan Struggles said.
Officials claim that Britain will be pounded by 80mph hurricane force winds, bringing three months' worth of rain over the next three days. The forecasters also predict that this June will be the wettest since records began, according to the Daily Mail.
Environment Agency forecasters have alerted residents and business owners across southwest England and west Wales to be prepared for floods, particularly those staying in caravans and on camping sites vulnerable to flooding.
"Following the forecast from the Met Office, we are keeping a close watch on river levels, as the weekend's heavy rain has left many areas more vulnerable to flooding. Environment Agency teams have been working round the clock, with other emergency responders, checking flood defences, clearing blockages, monitoring river levels and issuing flood alerts or flood warnings where necessary," said Environment Agency emergency planning manager David Bunt.