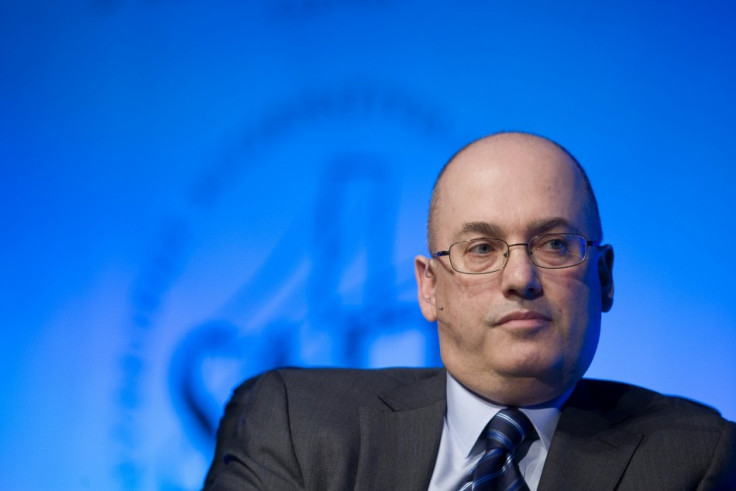 Steven Cohen is revealed as the secret buyer of Alberto Giacometti's Man Pointing at a Christie's auction in May.
The 58-year-old was dubbed "the hedge fund king" by the Wall Street Journal, and bought the artist's 1947 masterpiece, a life-size bronze sculpture of a thin man. It joins his previous purchase of Giacometti's 1950 sculpture The Chariot, for which he paid $101m.
Although Cohen was an anonymous bidder, several sources confirmed his identity to the New York Post.
With a personal wealth of $11.3bn, Cohen is one of the most successful hedge fund managers of all time, founding SAC Capital in 1992 with $20m he had made working for other Wall Street companies, according to Mail Online.
Cohen's art collection is valued at over $1bn and the most he has spent on an artwork is $155m in 2012 on Picasso's Le Reve. He bought it from Steve Wynn, the Las vegas casino mogul, having to wait six years for it while it was repaired after being damaged by Wynn putting his elbow through the painting.
Works of art in Cohen's collection include Damien Hirst, Monet, Edvard Munch, Jasper Johns, Jeff Moons, Willem de Kooning, Francis Bacon and Andy Warhol. He has built a private museum for some of his artwork on his property in Greenwich, Conneticut.
Ranked by Forbes as the 106th richest man in the world, in 2013, SAC was charged by the Securities and Exchange Commission with failing to prevent insider trading. In November 2013, SAC Capital agreed to plead guilty, stop managing funds for outsiders, and pay a $1.2 billion fine.
Although several employees were convicted, Cohen was never criminally charged.
Giacometti's Man Pointing
The sculpture was made very rapidly for the artist's first exhibition in New York. He said: 'I did that piece in one night between midnight and nine the next morning.
"That is, I'd already done it, but I demolished it and did it all over again because the men from the foundry were coming to take it away. And when they got here, the plaster was still wet."
It was originally intended to be part of a larger composition, with the left arm positioned loosely around a second figure, according to Tate Britain. Giacometti later abandoned the idea, and considered Man Pointing to be a complete work.