Pop star Seal has hit out at his ex-wife, supermodel Heidi Klum, accusing her of cheating on him with her bodyguard.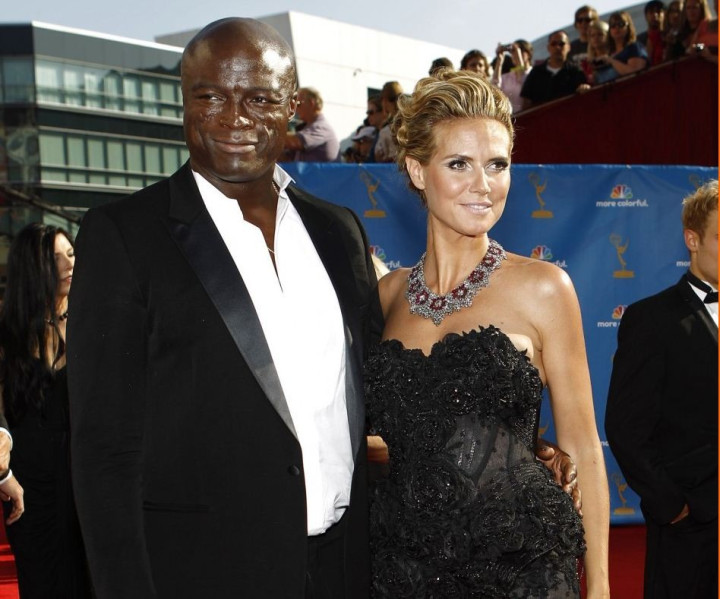 Seal made the comments after Klum, 39, was seen getting close to bodyguard Martin Kristen while on a trip to Italy. Seal revealed to gossip website TMZ that it was not a new development and blamed her affair for the dissolution of their marriage. The two were married for seven years and have three children together - Henry Samuel, Johan Samuel and Lou Samuel. Klum has a child - Leni Samuel - from an earlier relationship.
"That's what happens when two people separate. They move on and that generally means other people in their lives," the Kiss From A Rose singer said. "I don't expect Heidi to all of a sudden become a nun [and] as always, my main priority is the emotional well-being of our children."
"If there is going to be someone else in their lives, I'd much rather it was a familiar face. I guess the only thing I would have preferred is... while I didn't expect any better from him, I would have thought Heidi would have showed a little bit more class," he added. "[She could have] at least waited until we separated first before deciding to fornicate with the help, as it were."
"I guess you all now have the answer that you have been looking for for the past seven months," Seal said.
Klum Hits Back
However, Klum has fought back, telling friends Seal's claims were false and her relationship with Kristen was "strictly professional".
"It's sad Seal would make excuses for their divorce when the real reason is looking at him in the mirror," a close friend of Klum's told the Mirror.
"I don't know if I'll get married again," Klum told German newspaper Bild.de in July, "Although I really enjoyed being married. I'm a dreamer. I loved our annual fairy tale weddings that were our big family parties. But sadly, it somehow didn't work out."