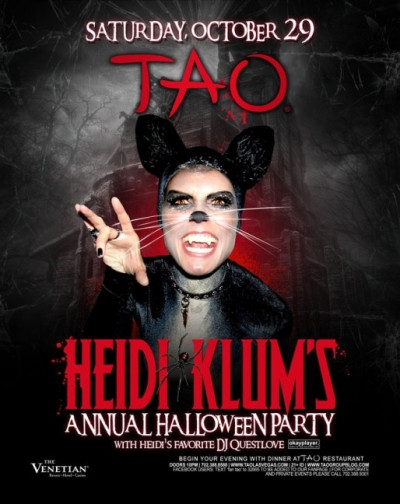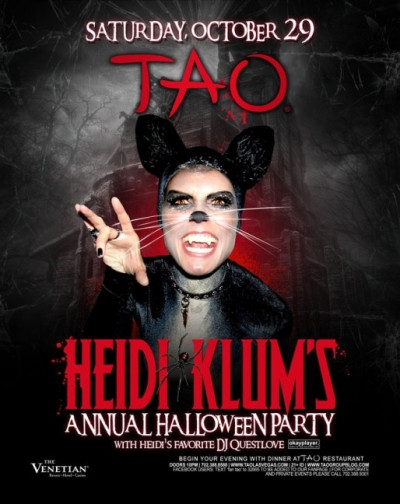 Right on the heels of wrapping up the season 9 of "Project Runway", supermodel Heidi Klum will play double duty as hostess to two spectacular Halloween bashes, one in Las Vegas and one in New York!
The supermodel offered a hint, earlier in the year, of what her 2011 costume would be, when she said "it is a little bit hairy". This year, Klum will appear in not one but two Halloween creations - one being a hairy monkey costume and the other a specially made "Visible Woman" costume.
The"Visible Woman"costume is hand-painted, according to People magazine, by designer Martin Izquierdo. Klum will wear that costume on Saturday at the Tao Nightclub at the Venetian Resort Hotel Casino in Las Vegas. The 38-year-old supermodel-and-mom will then monkey around at her annual soiree, at New York City's PH-D Rooftop Lounge.
Start the slideshow to take a look at some of the Klum's "wackiest" Halloween costumes through the years.