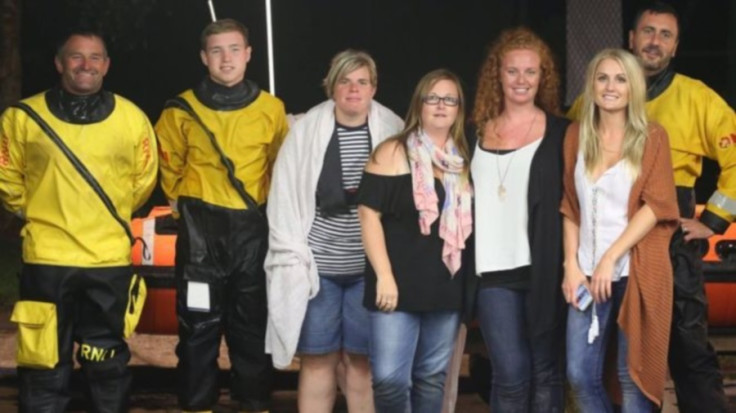 A bride-to-be who wanted a "no-fuss and low-key" hen party trip had to be rescued from the River Dart by RNLI lifeboatmen after their boat ran aground. Amy Sanderson and her three friends decided to celebrate her upcoming wedding by hiring a boat on Saturday (27 August).
But the party came unstuck when their vessel became trapped in mud as the tide went out leaving Sanderson and friends Laura White, Ann Peters and Natalie Pyne "aground on an ebbing tide." The incident is said to have taken place in Old Mill Creek, in the river, shortly before 7.30pm BST as the four were preparing for an evening dinner.
An RNLI spokesperson said they were travelling to Dartmouth when they got into difficulty and were "cold but otherwise unhurt" after the incident.
Posting on the Dart RNLI Lifeboat Facebook page the crew said: "A female party of four had gone aground on an ebbing tide. They came back to the lifeboat station for a warm drink and to meet and thank the lifeboat crew. The girls were on a hen party and the irony is that the bride to be had requested a 'no-fuss and low-key day'.
"The hens who had arranged the day thought an afternoon afloat on the beautiful River Dart would set the mood for dinner in Dartmouth in the evening. Best laid plans and all of that. I don't think they will ever forget the hen party."
"Amy, all at Dart RNLI wish you a wonderful wedding day and don't forget to send us a snap."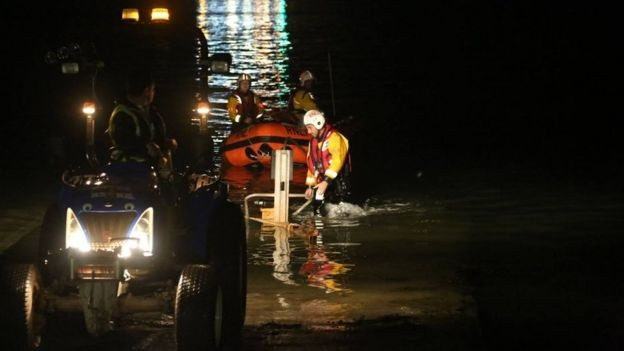 In 2014, the Royal National Lifeboat Institution (RNLI) responded to more than 17,000 incidents. On 24 August 2016, five men died after being pulled from the sea in Camber Sands in East Sussex in the latest of a series of fatal incidents along Britain's coasts. The previous day, a father and daughter died after being swept of rocks and into the sea in Newquay.