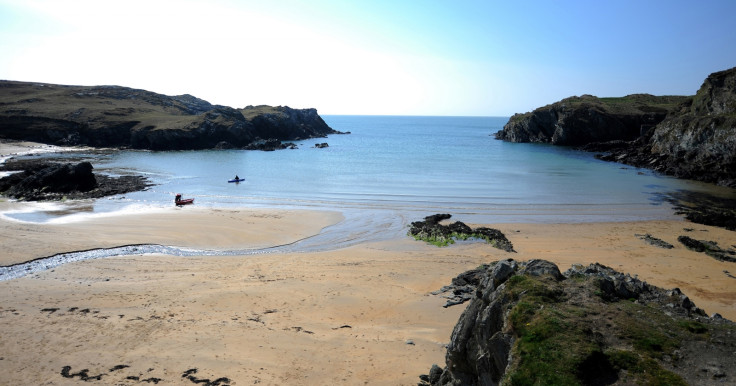 A major search operation to find two Birmingham teenagers after they went missing at sea while swimming off Barmouth beach in Wales has been suspended overnight. At least one helicopter and multiple lifeboats were involved in the search for the boys, aged 14 and 15 after they disappeared.
"UK Coastguard coordinated a search for two missing people in the sea at Barmouth on Sunday (7 August) afternoon," a Coastguard statement said. "Following an intensive search of the area, the Coastguard has called off the sea search for the night. Coastguard rescue teams will complete all planned shoreline searches by dusk and will be returning to base.
"Sadly, a 14-year-old and a 15-year-old boy are still missing and have not been found." The boys reportedly got into difficulties at around 1.40pm BST.
The Express and Star quoted an unnamed Coastguard spokeswoman as saying: "It looks like there were two people in difficulty and another person in their same group went in to help.
"That person managed to get out of the water – both the other two were still in difficulty." She added: "There were a lot of people there – our report was that there were a number of people in the water and two people unaccounted for, one person had been seen to disappear under the water.
"When the group on the beach checked who they had with them and who they didn't there were two people from the group unaccounted for and missing in the water."
Before the hunt was put on hold for the night, North Wales Police (NWP) asked people to stay away from the beach as the operation was underway. In a tweet, the force said: "NWP are assisting coastguard on Barmouth beach in order to assist the emergency services can public please refrain from visiting the beach."