Here is why Matt Damon thinks George Clooney and Amal will be 'awesome parents' to their twins
The couple is expecting twins in June 2017.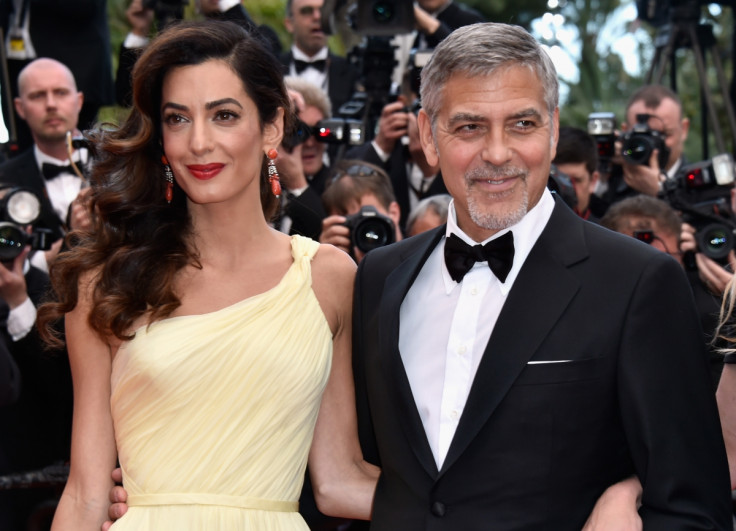 Congratulations are in order for George Clooney and wife Amal as the couple is expecting twins. While the Hollywood's favourite couple kept the pregnancy news a closely guarded secret, the actor did share his happiness with friend and co-star Matt Damon, who recalled his overwhelming joy after hearing the news.
"I was working with him last fall and he pulled me aside on set and I mean, I almost started crying," Damon told Entertainment Tonight Canada. The father-of-four immediately cautioned Clooney about sharing the pregnancy news with anyone until Amal completes her first trimester.
"I was so happy for him. And I was like, 'how far along is she?' And he goes, 'eight weeks," the actor recalled his conversation with the 55-year-old Academy Awards winning actor. "Are you out of your mind?! Don't tell anybody else! Don't you know the 12-week rule? Like, of course, he doesn't. 'Just shut up, man.'"
Damon feels that his Ocean's Eleven co-star and his lawyer wife will be wonderful parents to their soon-to-be-born twins.
"Look, the two of them, they're just great people and they're going to be great parents. It's going to be a huge challenge, I mean, one baby cries, wakes the other up. It's going to be on in that household," the actor said.
"He doesn't sleep a lot anyway. He'll be alright. I'm serious, he's got a hell of a work ethic," 46-year-old actor gushed about his family friends. "I am thrilled for him. She's amazing. He hit the jackpot, just on every level. She is a remarkable woman. They're going to be awesome parents. Those kids are lucky," he added.
The Gravity actor, who was notoriously famous as the Hollywood's most eligible bachelor finally decided to take the plunge and married Amal in 2014, in a lavish private ceremony in Venice, Italy. The twice blessed couple will welcome their babies in June this year.
Unlike Beyonce's grand pregnancy announcement that broke the internet, the Clooney made a subtle announcement of their baby news as it was shared by Julie Chen during the CBS show – The Talk on Thursday (9 February).
© Copyright IBTimes 2023. All rights reserved.