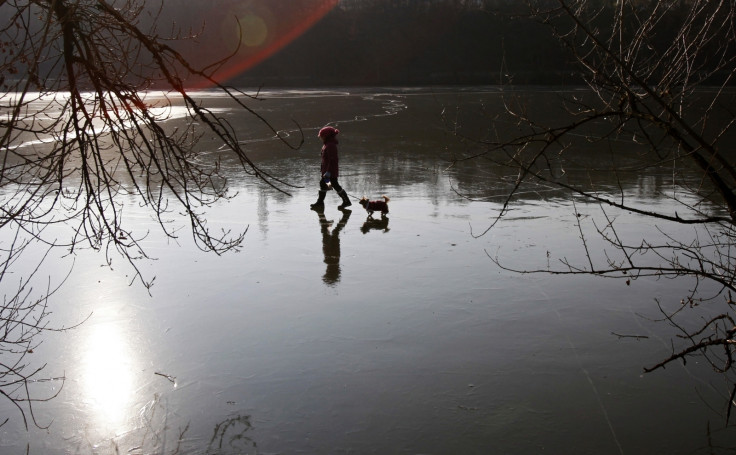 A Utah police officer is being heralded as a hero after taking part in the dramatic rescue of a boy who fell into a frozen pond. According to Lt. David Crouse of the Washington County Sheriff's Office, the eight year old was chasing after a dog when the ice under him broke and he dropped into the cold water below.
Emergency crews responded to the incident on Christmas Day in New Harmony, south of Cedar City, when another boy watching the incident called for help. Sergeant Aaron Thompson was first on the scene and rushed into the water to save the child.
Removing his police gear, he punched through the layer of ice to make his way to the boy who was stuck 25 feet away from the shore.
"Thompson was able to locate the victim under the ice and bring him back to shore where awaiting medical personnel began treating him," Lt. Crouse explained in a statement.
"I knew exactly what I was getting into when I got in that water," Thompson said at a press conference. "I went out a few feet where I knew I was going to be about my waist before I started stomping on the ice to do the initial breakthrough."
He was able to local the boy's body 5ft in the water and pulled him out before delivering him to the emergency medical technicians standing by.
"If there was a hero that night it's us, not me. I was just the one in the water." Thompson added.
The boy's vitals were stable but he was unresponsive at the time. He was airlifted to St George hospital but his condition has not been disclosed yet.
Thompson suffered hypothermia and had to be treated for lacerations on his arms and hands. According to KUTV 2News, he also damaged nerves in his limbs from hitting them against the ice.