Meghan Markle was treated to a night out in the West End on Wednesday evening (14 December) as Prince Harry accompanied her to the hit comedy Peter Pan in the Apollo Theatre.
The 32-year-old prince, who has not long completed his royal tour of the Caribbean where he met Rihanna, was spotted with his girlfriend of five months in Shaftesbury Avenue in London after getting last-minute tickets.
In pictures obtained by The Sun, the loved-up couple were spotted wearing matching beanie hats, while Harry donned a green coat and Markle wore an all-black evening look.
Despite Harry's initial concerns over 35-year-old Markle's security – he reportedly wanted her to have a security guard on her visits to the UK – the pair were said to be joined by just one royal minder for their night out.
A friend said: "Harry has said his privacy is important to him but they are clearly not afraid to be seen in public together."
The source added to The Sun: "They are clearly crazy about each other and have told friends they are very much in love. As an actress Meghan loves the theatre so this was an obvious date to go on."
Acting as any other normal couple, they drew many double takes from onlookers and reportedly looked smitten. Suits actress Markle is thought to have flown in to the UK from Toronto on Monday (12 December) and has been residing with the Prince in his cottage in the Kensington Palace grounds.
Earlier this week, Harry and his new love were seen purchasing a 6ft-tall Christmas tree in Battersea as they got into the festive cheer. The new royal couple were also given some mistletoe to share a kiss under.
Store employee Ollie Wilkinson, 22, told US Weekly: "They chose their tree fairly quickly and [an employee] then brought it around to me and they stood there in the queue waiting for it to be packed.
"They then went to pay and Harry also donated some money to charity."
The 32-year-old royal made a flying visit to Markle's home in Toronto last week after his Caribbean tour – and now their relationship is going to the next level as they spend more time together in London – suggesting that theirs is a serious relationship.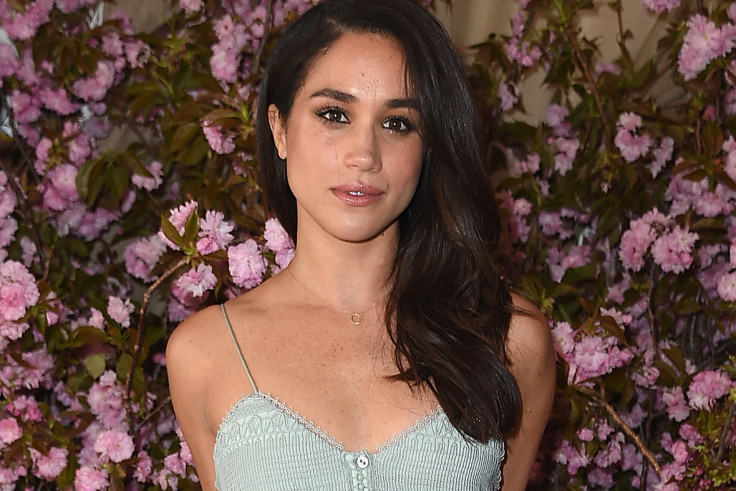 But despite the strong possibility of Markle becoming a princess, the actress has still been vocal about the issues in Hollywood and her experience as a biracial actress.
Markle, who is of mixed race, wrote in an essay for Elle magazine: "I wasn't black enough for the black roles, and I wasn't white enough for the white ones, leaving me somewhere in the middle as the ethnic chameleon who couldn't book a job."
Discussing Markle's latest comments, and her relationship with Harry, royal writer Phil Dampier told IBTimes UK today (15 December): "It's what Meghan says and does now that counts, and so far, she has been discreet.
"Harry is clearly head over heels in love with her. I think he will defend her and protect her if they get engaged.
"He is determined to marry for love not convention, and that's a sign the monarchy has changed a lot since the 1950s when the Queen's sister had to give up her great love because he was divorced," Dampier continued.