As Mel B and Stephen Belafonte's divorce drama unfolds, it has come to light that music mogul Simon Cowell played a part in helping the former Spice Girl escape her doomed marriage. However, Howard Stern is not ready to believe the claims as the former America's Got Talent judge dismissed the story calling Cowell a "liar".
Cowell, who replaced the 63-year-old TV personality on AGT in 2016, was attacked by Stern with some stinging remarks questioning his real intentions in the Mel B drama.
"He jumped in and fought off her husband? I bet, a real man. He should jump off a cliff, f*****g maniac, that guy is such a f*****g douche bag. He's no knight in shining armour unless you're a hot chick and you're in a marriage that I guess you want to get out of, and then he might jump in," The Howard Stern Show ranted about Cowell.
He continued to blast the music titan and accused him of lying to help Mel B. He was addressing the recent rumours that the X Factor boss had tried to help co-judge Melanie Brown get out of her controlling relationship with Belafonte.
"He stepped in? He's such a p***y, he's such a liar," Stern lashed at the 57-year-old. "What am I, an idiot? I can guarantee he didn't save her but he'll craft it that way. Just go and fix your floppy man t**s."
The comments come amid claims of physical and verbal abuse made by Scary Spice Mel B after she filed for divorce from her husband of nearly 10 years. Following the revelations of her tumultuous marriage, a Mail Online report claimed that Cowell had previously expressed concerns for her.
"Although no one was sure what was going on, Simon and the team at Syco really became concerned at The X Factor finale in 2014. In the days afterwards, following her release from hospital, they tried to help her leave Belafonte," a source was quoted as saying.
"They arranged for her to stay in a hotel, visited her there and tried to help her get a handle on her finances – it seemed as if he controlled virtually everything financially."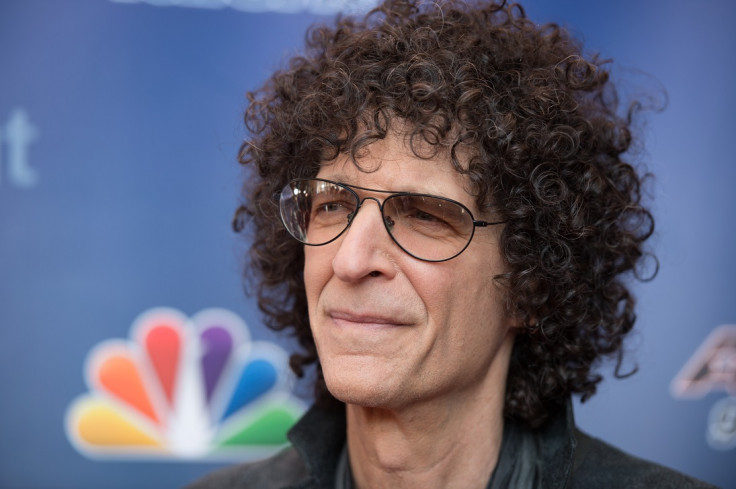 But, Stern is not buying the claims as he criticised Cowell citing his relationship with girlfriend Lauren Silverman. "He's the greatest, like when he jumped into steal that guy's wife. He's definitely up for his fellow man," the radio host added.
He concluded by saying, "He's [Cowell is] a regular moral compass. If Columbus had to rely on that compass, he would have never found America."