A high-school student knocked a drone out of the air with a well-targeted kick during football practice. Video footage from the drone went viral after it was uploaded to YouTube on 27 October, with more than 300,000 people viewing the clip by 30 October.
The incident took place during football practice at Rosmini College in Takapuna, New Zealand. It is believed that the drone had been hired to shoot footage for a promotional video for the college. The video from the drone shows a young man spotting the drone flying above the field, before running towards it and launching a kick directly at it.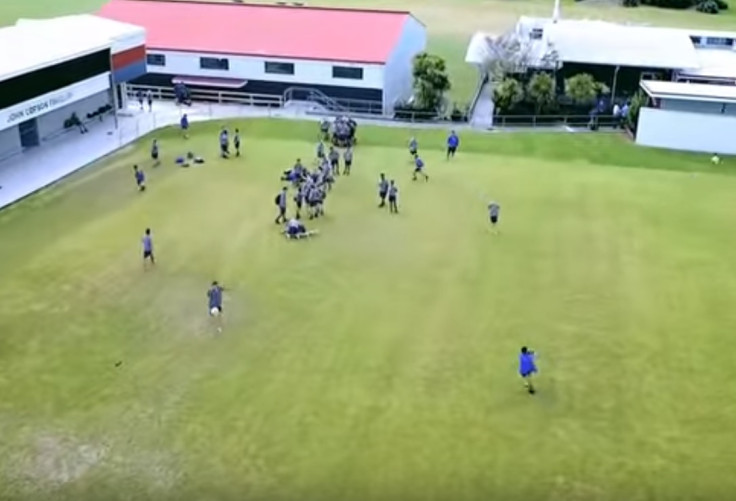 The drone belonged to production company KOR Creative, who posted on Facebook shortly after the incident saying: "Producing a video for Rosmini. Working with kids has its consequences."
While a spokesperson for the company has confirmed that the drone suffered no damage from the incident, students from Rosmini College have commented on the video to say that the student involved got in trouble for the kick.
Social media users were quick to comment on the video, with many praising the young man's skill and accuracy, and some even saying that he should be scouted by a football team.