Six high school students were hospitalised after eating gummy bears laced with psychoactive drugs. Police have not yet determined what the substance was but they have arrested three boys on suspicion of supplying illegal narcotics.
The students who ate the gummy bears, aged 15 to 17, were reported to be acting "loopy" at around 10am at Alma Bryant High School, Alabama, on 31 October. They were experiencing mood swings and elevated heart rates.
The five girls and one boy were sent to a nearby hospital in Bayou La Batre but have all since recovered and been discharged.
"This is ridiculous," said Angela Woods, whose child attends Alma Bryant. "I'm hoping they will take more action to try and cut down on the problem in our schools. I worry about my child and what's given to him."
Forensic teams are now scrambling to determine exactly what the gummy bears were laced with – the anecdotal descriptions of the kids' symptoms suggest it was a stimulant.
Elsewhere in the US and Canada, families have been warned about fentanyl tabs, or blotters, that look like children's sweets.
Back in Alabama, detectives have charged three boys who they believe handed out the gummy bears with unlawful distribution, FOX10 reported. It is not clear who brought the illicit candies onto campus.
Sheriff deputy Scott Dagg said: "You have your incidents from time to time but never anything like this. We were able to obtain a piece of evidence and we've looked at it closely.
"It's hard to determine what it is at this particular point in time but we have sent it to forensic testers to help us determine what it is."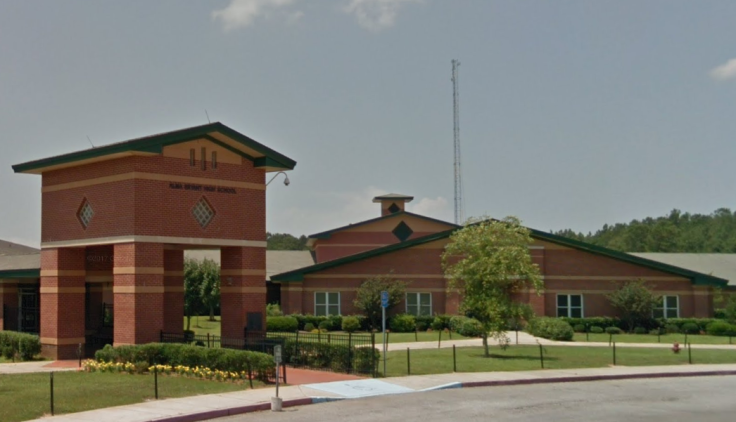 It is not clear if the students who ate the gummy bears knew they were laced with drugs. Police have confirmed that they will not be charged.
Attentions now focus on the three boys in custody. Detectives will be hoping they can help them piece together exactly what happened that morning at Alma Bryant High School – and what exactly the gummy bears were laced with. It could be months before the forensic analysis results are in.
Local resident Ronda Bosange summed up the mood in Bayou La Batre, saying: "It's sad but this is the world we live in today – you never know."