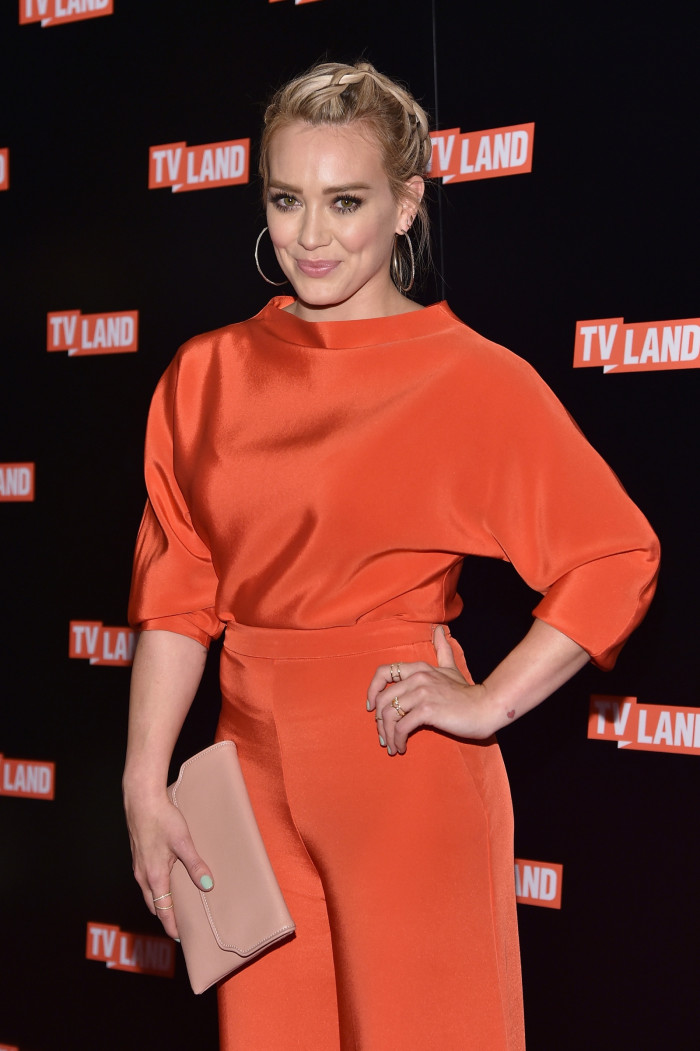 Hilary Duff has set rumour mills abuzz after the actress was spotted spending time with her fitness trainer Jason Walsh in Manhattan's Soho neighbourhood. If rumours are to be believed, the Disney star stepped out with the Hollywood fitness buff on 21 June, and the duo are "casually dating."
According to a report in E News, the pair, who have been seen enjoying each other's company on a couple of occasions, bonded over workouts and fine dining. The Lizzie McGuire star was photographed walking alongside her trainer in the Manhattan area.
She was sporting a striped long-sleeved tee shirt over a pair of denim shorts and a black jacket, while Walsh complemented the casual dress code with a gray tee, jeans, and matching black shades.
However, this wasn't the first time that the pair was spotted hanging out together. Previously, Duff and Walsh were spotted enjoying a dinner date in Los Angeles while watching a basketball game. "It was just the two of them, but it was a busy night, so the restaurant was packed and they were watching the game like everyone else," a source told the gossip website.
"They looked like they were having fun, because the game was crazy, but I didn't notice them acting affectionate or anything. They were just watching and cheering with everybody in the restaurant."
The 28-year-old actress-cum-singer had reportedly joined the popular dating app Tinder. She was previously married to retired ice-hockey player Mike Comrie for four years, before the couple called it quits in January 2014.
A Daily Mail report suggests that the American actress is keen on keeping her romance with Walsh low-key until she is sure. It is for the sake of her four-year-old son Luca from her marriage with Comrie.