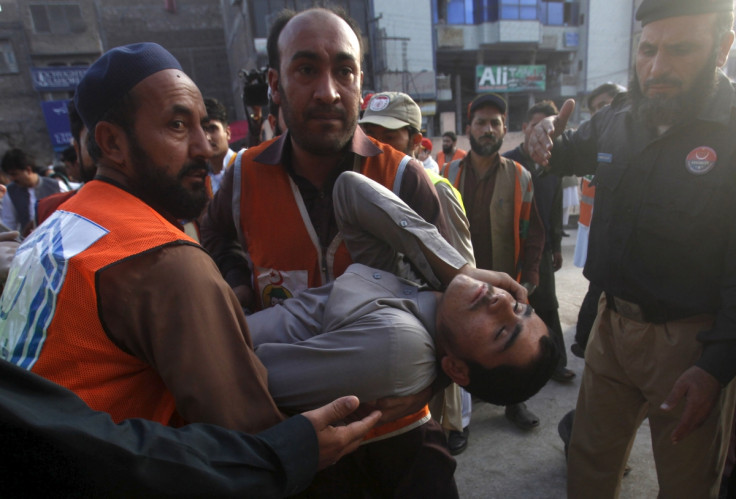 Afghanistan and Pakistan have stepped up rescue efforts after at least 335 people were killed when the powerful 7.5-magnitude earthquake jolted the South Asian nations. Authorities are attempting to reach remote mountainous areas in both countries.
The US Geological Survey (USGS) said that the epicentre of the earthquake was in Afghanistan's northeast region of Hindu Kush, around 250km from its capital Kabul. Afghanistan's chief executive Abdullah Abdullah said that measures are being undertaken to reach remote, mountainous areas and added that it was one of the worst natural disasters in recent years.
Thousands of makeshift arrangements have been made in affected areas and mobile hospitals have been set up to deal with the aftermath. The death toll could further rise as the effects of the tremor have not yet been assessed in areas that are difficult to access.
According to official figures, 253 people were killed in Pakistan while 82 victims died in neighbouring Afghanistan. In a tragic incident, 12 girls from Afghanistan died in a stampede, while attempting to evacuate their school. Shockwaves of the 7.5-magnitude quake were felt in the Indian capital city of New Delhi.
"We are safe but I saw a lot of buildings collapse. It [earthquake] caused severe damage to our area. We are just praying," Hikmat Fasi, a resident of Parwan province, told Al Jazeera.
Up to 2,000 people are believed to have been injured in Pakistan, with neighbouring countries India and Iran have offered assistance. Prime Minister Nawaz Sharif cut short his visit to the UK to oversee rescue measures back at home.
Internationally, the UN is leading the global response in making relief arrangements. "The United Nations and its humanitarian partners stand ready to support the government's ongoing relief effort for the people affected by the earthquake and mobilise any support, if requested," the intergovernmental organisation said. Both Pakistan and Afghanistan have not yet accepted assistance from other countries, as they are yet to ascertain the damages caused by the quake.
Meanwhile, White House spokesperson Josh Earnest said: "The US government has been in touch with the governments in Afghanistan and Pakistan and we stand ready to provide any additional support that may be needed."