Hinkley Point project 'not essential' to meet UK's energy needs
Replacing Hinkley Point C with cheaper alternatives could save taxpayers £1bn a year, study says.
The Hinkley Point nuclear project is "not essential" for the UK to meet its energy and climate change targets in the future, a study says.
The Energy and Climate Intelligence Unit (ECIU) said that scrapping the Hinkley Point C nuclear plant and replacing it with cheaper and viable alternatives would save taxpayers around £1bn ($1.3bn) a year.
The study found that the UK could bring as much electricity to the grid as Hinkley by building four big wind farms or three additional interconnector cables.
Prime Minister Theresa May is set to make a final decision on whether to go ahead with the £18bn Hinkley Point power plant next month.
The project has faced repeated delays amid French concerns over its cost. Paris-backed utility firm EDF has agreed to finance two-thirds of the construction of the two new 1,600-megawatt Areva-designed European Pressurised Reactors in Somerset.
The reactors are among the biggest in the world and will provide up to 7% of Britain's electricity needs when they become operational.
But critics have been angered by the government guaranteeing a price of £92.50 per megawatt hour of electricity generated from the reactors – more than double the current wholesale cost.
Troubled project
"Despite years of debate on Hinkley, we're still not sure whether or not it's going to get built – the prime minister is due to make a decision next month, but even if she says 'yes' there are many other issues that could derail the project, including legal cases and EDF's financial woes," ECIU director Richard Black said.

"So we wanted to know how essential Hinkley is for the 'energy trilemma' – keeping the lights on whilst cutting greenhouse gas emissions and keeping costs down.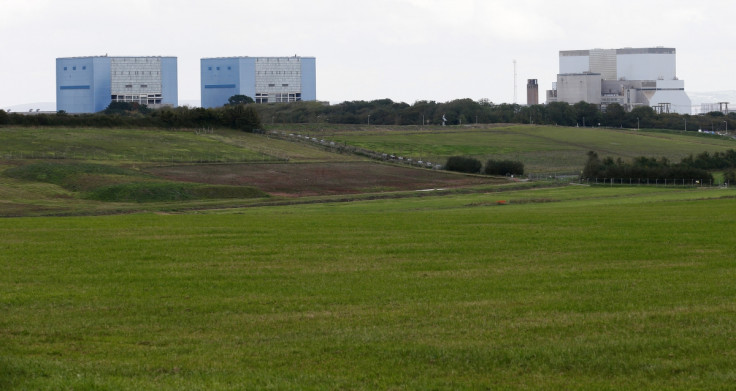 "Our conclusion is that it's not essential; using tried and tested technologies with nothing unproven or futuristic, Britain can meet all its targets and do so at lower cost."
EDF challenged the ECIU's claims, saying that power generated from Hinkley would be more reliable than energy from renewable sources.
"The scenarios outlined in the ECIU report are not credible alternatives to Hinkley Point C," a spokesman for EDF told the Times newspaper.
"[Hinkley Point C's] cost is competitive with other large-scale low-carbon technologies.
"It will generate electricity steadily even on foggy and still winter days. It will play a crucial role as part of a future, flexible energy system."
© Copyright IBTimes 2023. All rights reserved.