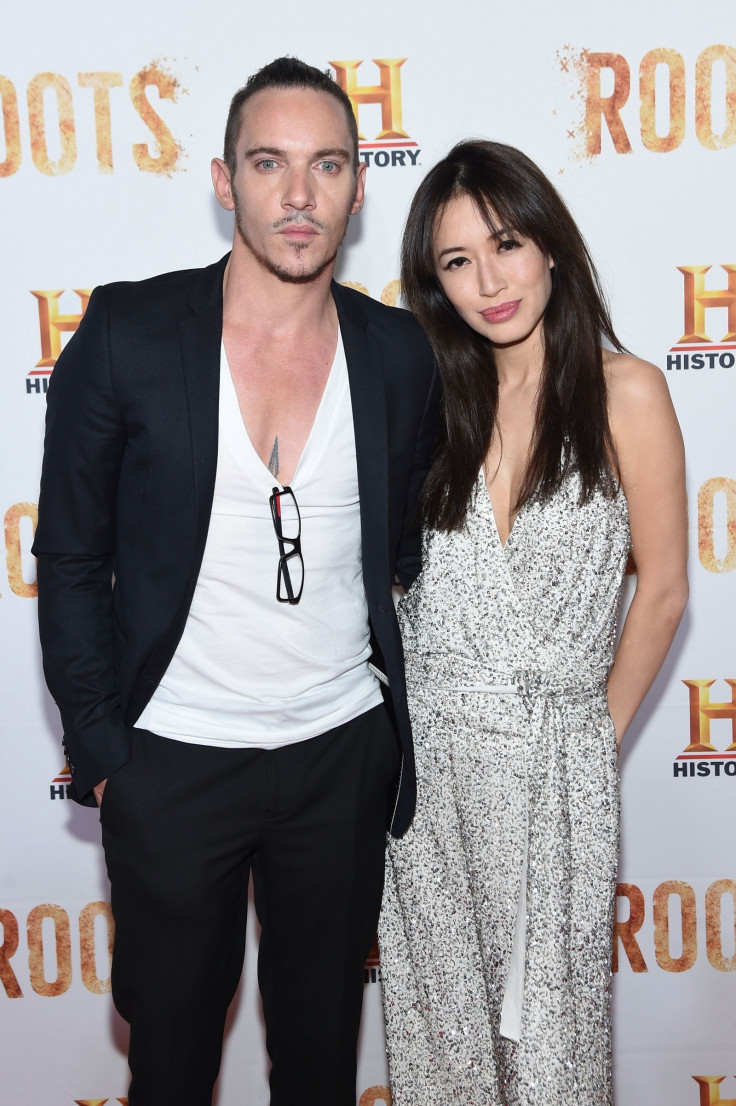 Jonathan Rhys Meyers and his wife announced on 10 September that the couple had suffered the miscarriage of their second child. Mara Lane shared a lengthy Instagram post in which she informed fans of the sad news and explained that her husband was finding it difficult to cope with the loss.
"With much sadness, we open our hearts to share that J and I lost our second child, who was baking in the oven," she wrote. "Child was very very much wanted (right now especially by J, so he took the news particularly not so well) and we are still working with coping skills over here." Meyers and Mara share nine-month-old son Wolf who was born earlier this year.
On 8 September, Meyers was stopped at the airport in Vancouver after being found too intoxicated to board the flight. "He was staggering around for a good while. He wasn't causing any hassle with anyone, he just seemed to be really intoxicated. It was very sad to see him like this," a person who witnessed the drunken actor, said.
"He looked like someone who didn't have a clue where he was. He was completely out of it. Other passengers were concerned to see him in such a way just after 10am.
"It really looked like his demons had caught up with him again. He's such a talented actor, it's tragic."
Mara confirmed the incident but shamed the person who took photos of her husband in his intoxicated state. "I feel that whomever took photos of my husband was slightly in the wrong and was concerned for the wrong reasons but ... it's ok. It's ok. Maybe you have/had a family to feed and need/needed money? I don't know. We forgive you," she wrote.
According to the post, the 40-year-old Irishman was later able to return home and would check in to a detox programme.
"Life is life. Life is beautiful. Life is tough sometimes though so let's try not looking down at someone unless we intend on helping them up," she added.
Meyers has battled alcohol addiction for a long while now and has checked into rehab numerous times. In 2009 he was arrested after assaulting employees at Charles de Gaulle airport while drunk. He was found guilty of public intoxication and was fined for threatening to kill three police officers.
In 2013 he opened up about his addiction and the toll it has had on his family. "As you get older you see the stupid things you have done. It is not the consequences for yourself but your family get hurt, your friends get hurt," he said at the time.