A professional hitman claims to know who shot dead the TV presenter Jill Dando, but is too afraid to publicly reveal their name in case they organise a revenge hit.
The man told a retired detective the killer who murdered the Crimewatch presenter outside her home in April 1999 was a "professional" and "highly dangerous".
Mark William-Thomas, an ex-Surrey Police detective who is now an investigative journalist, was given access to police investigation files on the unsolved case.
He said he showed the anonymous hitman a list of 100 potential suspects, before the man said there is "one in particular which stands out".
With his voice disguised to protect his identity, he added: "I wouldn't identify that person because it's very dangerous ... I'm sure that they would come after me."
He went on to describe Dando's killer as "certainly someone professional [and] highly dangerous".
Williams-Thomas later said the hitman had "told me who he believes it is", the Daily Mirror reported.
"I am very confident the killer or the person who organised the killing is in that inquiry team database," he added.
The hitman was tracked down for the ITV show Unsolved, which has re-examined what remains one of the country's most high-profile unsolved murders.
The show sees Williams-Thomas also speak to the woman who found Jill dead on her ­doorstep. Describing the "most horrific scene", she said: "She was lying in a very strange position, and there was blood. I knew she was dead. It looked professional."
Barry George, a convicted sex offender from Fulham, west London, was in 2001 found guilty of killing the 37-year-old presenter, but was acquitted after eight years in jail when forensic evidence crucial to his conviction was discredited.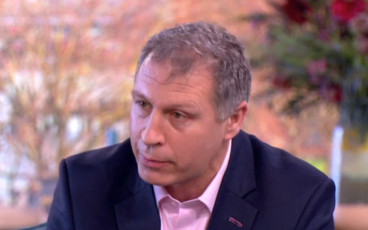 There have since been several theories over who was really behind Dando's death, including that she was gunned down by a hitman acting on orders from Serbian dictator Slobodan Milosevic.
Williams-Thomas said the police had failed to follow key leads after George's arrest.
"What has shaken me about reviewing the case is the sheer number of lines of enquiry that have not been followed up," he said.
This included, he said, the search of the canal at Shepherdess Walk in Islington, north London where the murder weapon may have been discarded.
Scotland Yard said it "welcomed any new evidence" over the case. A spokesman added: "This may provide an ­opportunity to find answers for Ms Dando's family and friends and we remain committed to solving this case."