A prison riot involving 230 inmates at HMP Bedford is estimated to have caused at least £1m (€1.12m, $1.24m) in damage.
Prison officers from across the country had to be drafted in to the category B prison in Bedford town centre after the disturbance broke out at around 5pm on Sunday (6 November).
The Prison Officers Association (POA) said inmates seized keys, broke into medicine stores and started small fires. Some guards were forced to retreat to a "safe place" as prisoners ran amok and took over three wings.
It took officers more than six hours to get the prison back under control, with reports of loud bangs and explosions coming from inside.
Michael Rolfe, head of the Prison Officers Association (POA), told the BBC on Tuesday 8 November: "It's been trashed. It's an absolute mess in there."
He added: "They've destroyed furniture, there's damaged cells, there's damaged offices, there's damaged CCTV.
"When the prisoners were being told they would be let out they said we will not be going back behind our doors.
"Staff warned about that, management overruled them; they unlocked and look what's happened. We've now got two wings out of action and 220 prisoners are having to be moved out of Bedford Prison."
The BBC reported the clean up cost is expected to be at least £1m.
Video footage, thought to have been taken by an inmate using a prohibited mobile phone, emerged online showing chaotic scenes during the riot, with scores of shouting prisoners out of their cells and flooding the jail's gangways.
The aftermath has seen three inmates – aged 39, 37 and 26 – arrested on suspicion of committing offences under the Prison Security Act 1992 while two others were taken to hospital.
An investigation is still underway into the cause of the rioting, with unconfirmed reports saying it may have been a reaction to poor conditions inside the prison.
Speaking outside the jail, a man claiming to be a relative of one of the inmates, said: "This riot isn't about problems between inmates. What's happening is aimed at the staff because the inmates are fed up with the conditions in the prison.
"You are talking about C wing which is meant to hold 140 inmates, now holding something like 300.
"Prisoners are locked up for 23 hours a day and just get half an hour to walk around a synthetic football pitch and then it's back to the cells.
"Conditions in that jail are terrible. There is no space and not enough staff. It was only a matter of time before this happened. Everyone know something like this was going to take place."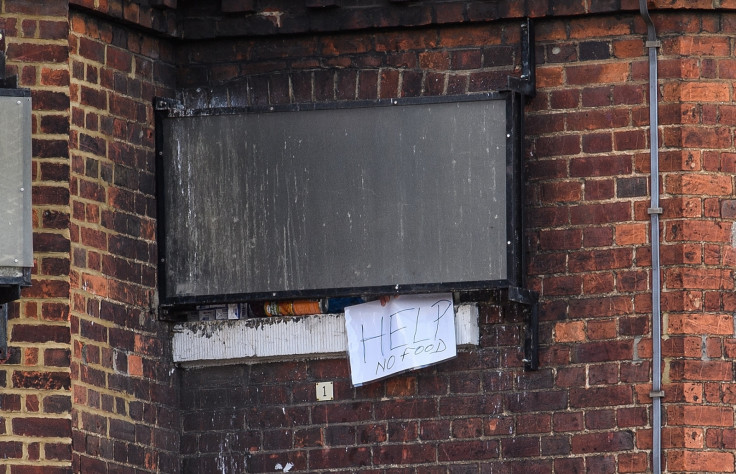 A recent inspection found standards inside HMP Bedford had declined to "unacceptable levels" after many previous recommendations had not been implemented.
The jail's 500 inmates were living in cramped conditions and suffering increasing levels of violence, the inspection in May found.
Inspectors said the jail was also plagued by drug problems with inmates telling them it was easier to get illegal substances than it was to get basic items like clothes or bed sheets.
Frances Crook, chief executive of the Howard League for Penal Reform, said inmates at HMP Bedford were kept inside their cells for long periods at a time because of low staffing levels.
"If you lock people up in basically what amounts to a dungeon – it's dark, they're locked up almost all the time, they don't get enough food, they can't change their clothes, they can't get a shower, they can't phone home for days or even weeks on-end – you unlock the door, they come out fighting."
Rolfe warned last week that jails across the country had been engulfed by a "bloodbath", suffering record levels of violence following a toxic mix of overcrowding and an inadequate number of prison staff.
The government announced last week a £1.3bn investment plan in new prisons over the next five years, and plans for 2,100 extra officers, drug tests and more autonomy for governors.
Inside HMP Bedford
HMP Bedford is a Category B prison which has been on its site since 1801.
Violence reached its highest level for a decade in 2010, with 101 recorded fights behind bars, compared with just 18 recorded in 2000. Last year there were 100 recorded assaults.
The number of prisoner-on-prisoner assaults per year rose from 12 in 2000 to a record high of 80 in 2010, with last year seeing 74 fights.
The number of assaults on staff rose from six in 2000 to a record high of 32 in 2006, with last year seeing 22.