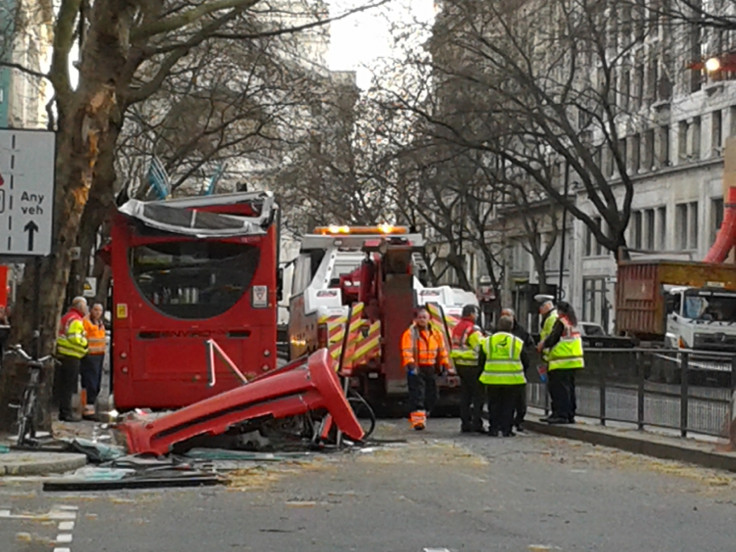 A double-decker bus had its roof sheered off outside the London School of Economics after colliding into a tree along Kingsway in Holborn.
Five people were injured in the crash, which happened at approximately 1pm today (2 February). Those injured included three passengers on the route 91 service and a motorist.
Two of those hurt in the crash were treated for facial injuries and taken to St Thomas' Hospital, in Westminster. Two people sustained minor injuries and did not require hospital attention, and one person who suffered a knee injury was discharged at the scene.
No arrests have been made. Police have cordoned off the area and traffic has been diverted in both directions.
Photos from the scene show the roof was sliced off and thrown into the middle of the road behind the vehicle.
A recovery vehicle is at the scene trying to remove the bus from the street, near the Sardinia Street junction and the Peacock theatre.
The tree that the bus is thought to have collided with has been damaged.
The 91 bus runs between Tottenham Lane YMCA and Whitehall and Trafalgar Square.