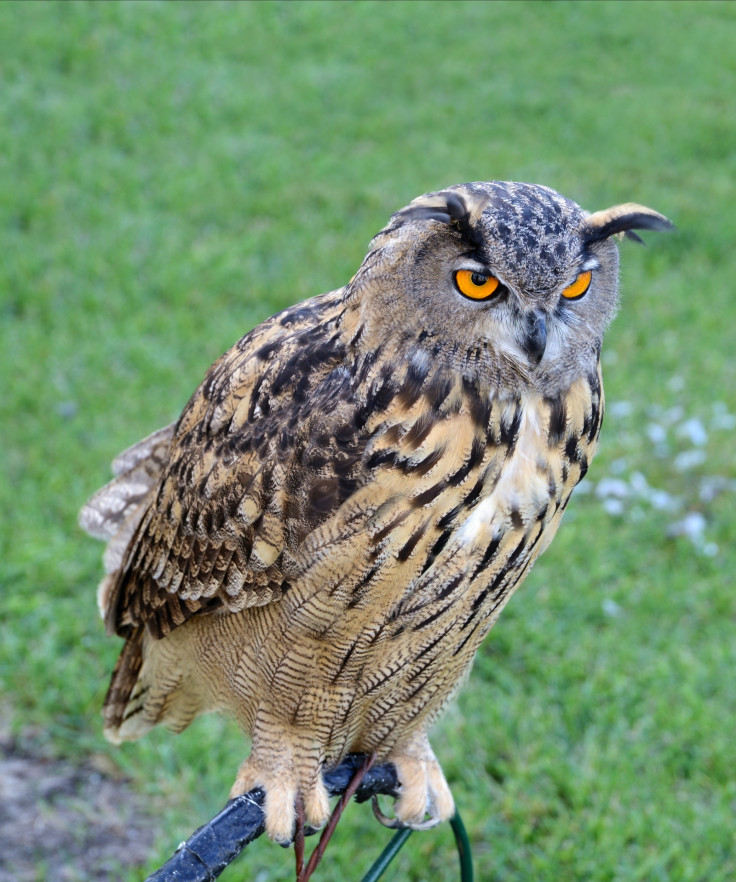 A two-foot tall owl has caused terror in a Dutch town by viciously attacking residents, some of whom have had to be hospitalised.
The eagle owl - reportedly around two feet high and with razor-sharp talons - targeted an assisted-living complex in the Dutch town of Purmerend, leaving its victims with terrible injuries, some needing stitches.
Residents and workers at Prinsenstichting home for the handicapped have experienced at least 15 attacks, spokeswoman Liselotte de Bruijn told AFP.
"During the day there's no problem, but at night we now only venture outside armed with umbrellas, helmets and hats, anything really, to protect ourselves," said De Bruijn.
"The problem is that you don't hear the owl before it strikes. Its claws are razor-sharp," she said.
"We hope the city will soon catch this rogue bird."
Niels Verkooijen told Dutch news that his encounter with the bird of prey "was like have a brick laced with nails thrown at your head".
"He attacked the back of my head, with eight nails. He came in with both legs," Niels added.
The latest attack saw two members of a local athletics club targeted, with one runner requiring stitches for six head wounds caused by the eagle owl's talons.
The club has cancelled all training until further notice.
Local residents have applied for a permit to capture the endangered species. Wildlife experts believe the bird once lived in captivity because its aggressive actions are very rare.
Gejo Wassink of the Netherlands' OWN owl foundation said the bird's behaviour was unusual.
"Either the owl was reared in captivity and released into the wild and now associates humans with food – meaning it's not really 'attacking' people," he told AFP, saying the bird "appears to be a female".
"Or it may have heightened hormone levels as the breeding season starts, which influences its behaviour and makes it defend its territory."
People in the Dutch town are now scared to go leave their homes for fear of being a target for the owl. Bas van Gelderen said: "When we go out at night, or when it's dark, we go out only with umbrellas."
The eagle owl mainly feeds on small mammals such as voles, rats, mice, rabbits and hares. However, larger prey can be killed including fully-grown foxes and young deer.