Sky Sports presenter Simon Thomas returned to television today (27 February) to discuss the tragic loss of his wife Gemma on This Morning.
The 45-year-old star reduced co-hosts Holly Willoughby and Phillip Schofield to tears, along with the viewing public at home, when opening up about Gemma's battle with acute myeloid leukaemia.
Thomas also revealed how he had to tell their eight-year-old son Ethan about her passing in November last year after she passed away just three days after her diagnosis "surrounded by her family and friends."
The former Blue Peter presenter was wearing his wife's wedding ring on the programme as his story prompted Willoughby to break down in tears, while Schofield struggled to keep it together as the pair wiped away tears.
Thomas told them: "I left the hospital. I woke up every patient there and I screamed at God 'why have you left my boy without a mum?'
"I thought I've got to go home and tell him his mum's gone. What I didn't give him credit for is that kids - they develop so much in 18 months. My heart was pounding. I didn't tell Ethan that she was going, I just told him 'mummy is seriously ill'.
"I took him through and I held him to her ear. He said he loved her and then he went to play with his cousins.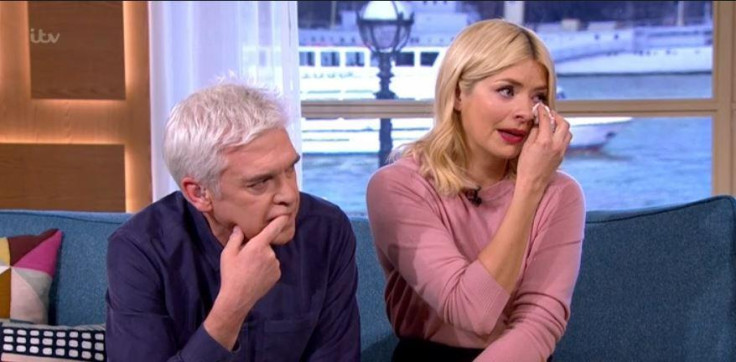 "I thought I've got to tell him so I took him upstairs and looked into his deep brown eyes and said 'Ethan I'm really sorry - they couldn't make mummy better'. And I couldn't dress it up - I said 'mummy's died'.
"He collapsed onto the floor and I did too and I just held him. I rolled on the floor with him. I would never ever wish that on my worst enemy."
At this point, mother-of-three Willoughby and Schofield, a father of two daughters, had to take a break from filming as they were overcome with emotion.
Afterwards, Thomas went on to state that he was initially angry that their GP had failed to spot the cancer signs early before meeting with the doctor to talk it over.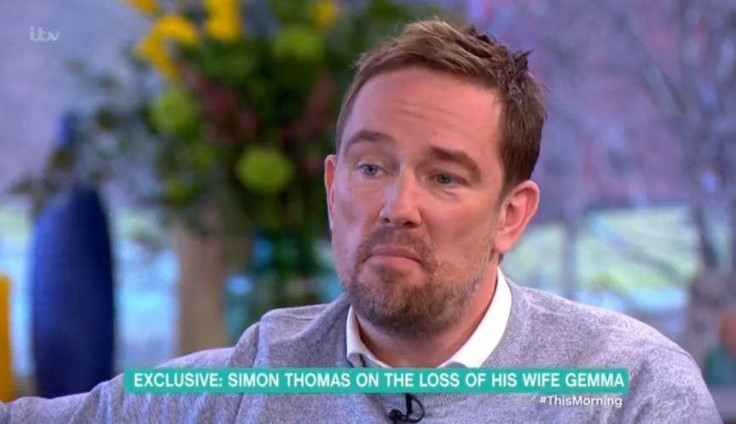 He continued: "She'd had headaches for a few weeks. I did say a few times to her 'this headache is going on for a while and you need to go to the doctor'.
"We actually had a joint appointment, mainly for medication for my depression. She came in and I said 'look she's been having these headaches for a while, are you worried?'
"And he said - and I completely understand this - 'a lot of it is down to the stress as she is stressed about you'.
"By the Friday she was really quite bad - and women do ill better than men. But for her to be in bed the whole time was unusual and by Friday she went back to the doctors. He checked her over.
"And I can understand why he didn't think anything was wrong - they were quite general symptoms. She had a headache and felt a bit fluey. But she spent the whole of that weekend in bed.
"And she went back to the doctors on Monday. And I think it's quite important I say this because I had a lot of anger towards our GP initially but I've since sat down with him last week and talked to him."
This Morning viewers were equally emotional after Thomas' interview, with one person tweeting: "I'm literally in tears watching simon Thomas talk about his wife's heartbreaking loss how strong is he to carry on being an amazing dad to his son, wow, deepest condolences #ThisMorning."
Sports broadcaster Hayley McQueen said: "In floods of tears yet again watching @SimonThomasSky speaking with such courage about his heartbreaking loss on @thismorning. You're in our thoughts every single day. Gemma would be proud of you telling your story so eloquently raising awareness of blood cancer. Love you to bits."