More than 100 iconic film costumes, designed for some of the most unforgettable Hollywood characters of all-time and spread over a century of film-making, will go on display at the Victoria and Albert Museum (V&A) in South Kensington from 20 October.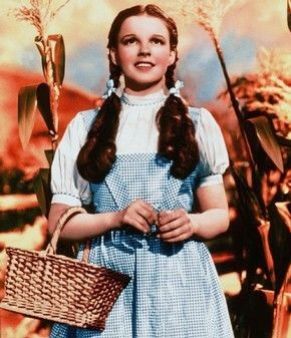 Some of the more famous costumes to be exhibited include the black Givenchy dress worn by Audrey Hepburn in Breakfast at Tiffany's (1961), Judy Garland in The Wizard of Oz (1939), Kate Winslet in Titanic (1997), Johnny Depp in the Pirates of the Caribbean quartet and the iconic white three-piece suit worn by John Travolta's character - Tony Manero - in the cult classic Saturday Night Fever (1977).
"Bringing together over 100 of the most iconic movie costumes from across a century of film-making, it is a once-in-a-lifetime opportunity to see the clothes worn by unforgettable and beloved characters such as Dorothy Gale, Indiana Jones, Scarlett O'Hara, Jack Sparrow, Holly Golightly and Darth Vader," the museum said in a statement.
The exhibition - called Hollywood Costume - will feature costumes from films made between 1912 and 2012, which means every legend from Charlie Chaplin to contemporary stars will be included. The museum's statement continues: "Hollywood Costume takes us on a three-gallery journey from Charlie Chaplin through the Golden Age of Hollywood to the cutting-edge design for Avatar (2009, Costume Designer Mayes C. Rubeo, Deborah L. Scott) and John Carter of Mars (2012, Costume Designer Mayes C. Rubeo)".
A display of the costumes aside, the exhibition will also focus on the significant role of costumes in characterisation. In addition, while most of these costumes have been displayed before, there are some new outfits promised.
The exhibition has been divided, broadly, across three galleries. The first two will present case studies on the process of understanding film characters before designing costumes and the final gallery will showcase costumes of the heroes, heroines and antagonists.
Check here for ticketing information, exhibition timings and other information.