Hollywood Movie Executive Gavin Smith's Body Found in California Desert Two Years After He Disappeared
Gavin Smith is believed to have been caught up in a 'double life' of drugs and sex scandals when he vanished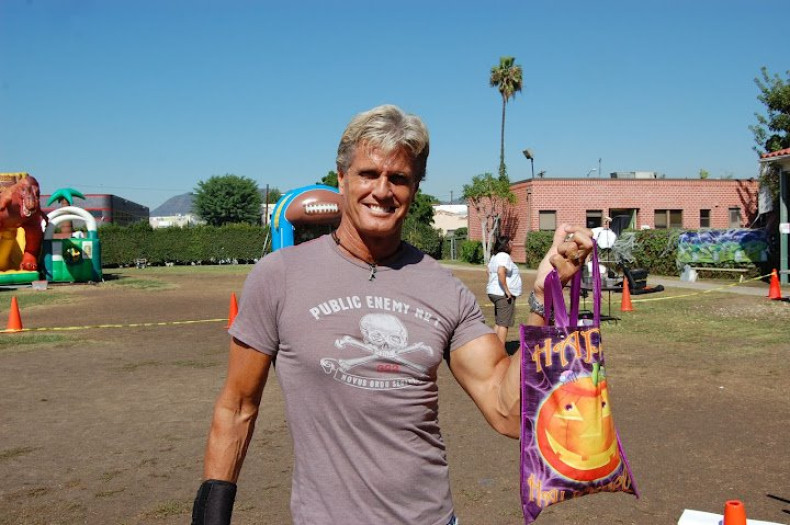 The remains of a Hollywood movie executive who went missing more than two years ago have been discovered by hikers in the California desert.
The body of Gavin Smith, a 20<sup>th Century Fox distribution head, was positively identified by the Los Angeles County coroner, authorities said on Wednesday.
Smith, a father of three, had not been seen since May 1, 2012, and was legally declared dead on May 1, 2014.
The strange circumstances surrounding Smith's disappearance led to a state-wide manhunt when he vanished, age 57, and his family posted a $20,000 reward for information leading to his return.
Los Angeles County Sheriff Department
He was last seen leaving a female friend's house in Ventura County. His Mercedes-Benz was eventually found almost a year later in a storage facility in Simi Valley.
The authorities found Smith's car in February 2013 thanks to a tip-off and soon after linked it to a man named James Creech, who later received an eight-year sentence for an unrelated drug conviction.
The county Sheriff at the time said the condition of the vehicle indicated Smith had been killed, but declined to discuss any motive despite having a "good idea" of one, the Los Angeles Times reports.
Deputies said there was some type of relationship between Smith and Creech's wife, who he met in rehab.
Since then, information began to surface that Smith led a "double life", which played out after his disappearance. His wife, Lisa Smith, told the Daily Mail in 2013 that she believed her husband had been murdered and she was "terrified that whoever did it is going to come after me and our boys".
She said she believed her husband was in the grip of a mid-life crisis that involved drugs and sex with at least three women.
The manner and cause of Smith's death are still pending, the Los Angeles County Sheriff's Department announced on Thursday.