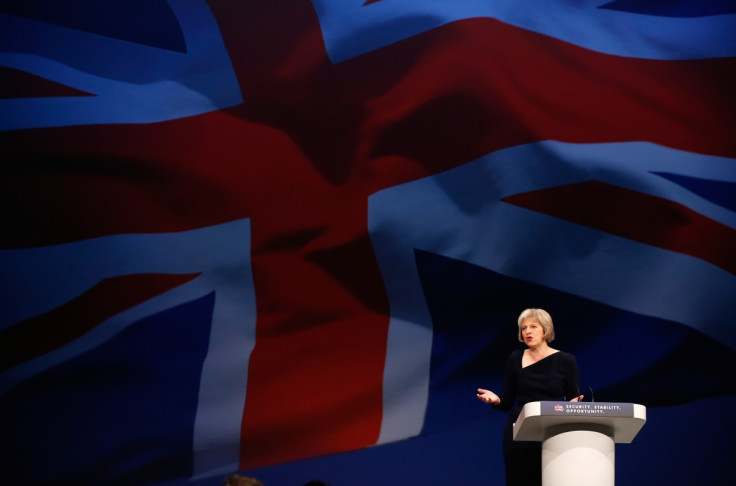 The Home Office has failed in its attempt to block the granting of UK citizenship to the wife and two adult children of an Islamist extremist linked to al-Qaeda, Hany Youssef. The High Court has ruled that it would be unfair to deny citizenship to Youssef's wife, 51, and his two children, 27 and 26.
Home Secretary Theresa May had refused to give the family of Youssef the right to citizenship as a means of deterring potential extremists. The family have lived in the UK since 1994 and have an indefinite leave to remain in the country since 2009.
Justice Ouseley said: There is real unfairness, on the face of it, in refusing naturalisation to someone who qualifies in all other respects, in order to provide a general deterrent to others, over whom the applicant has no control."
The Egyptian born Youssef is an Osama bin Laden supporter and is listed as associated with al-Qaeda through Egyptian Islamic Jihad. He was denied asylum in the country. The judge ruled that May had acted unlawfully by going "beyond the scope and purpose" of the British Nationality Act 1981, which allows citizenship through naturalisation.
He added that Parliament had not "expressly provided" that citizenship could be refused to deter others "from engaging in extremism in the future." Justice Ouseley said the Home Secretary had accepted that Youssef "no longer engages in extremist activities, albeit still holding to his views."
Law firm Birnberg Peirce, which acted for the family of Youssef, hoped the three will be granted citizenship "without further delay, so that they may move forward with their family and professional lives. Visiting the alleged 'sins of the father' on innocent family members, in pursuit of a policy of deterring 'potential future extremists', is neither fair nor rational."
At the hearing held in October, Michael Fordham QC had argued that the three family members were "blameless individuals whose good character is unimpeachable." He said that May's actions in denying them citizenship "has no place in a liberal democracy governed by the rule of law, and the court is respectfully invited to say so."
Representing the government, Robin Tam QC said that being given British citizenship was a privilege and not a right. He argued that denying citizenship was a reasonable deterrent and was not disproportionate because the family was still permitted to carry on living in the UK.
A United Nations independent ombudsman had said that Youssef had "repeatedly made statements which glorify the activities of Osama bin Laden and other prominent members of al-Qaeda and which encourage others to emulate them."